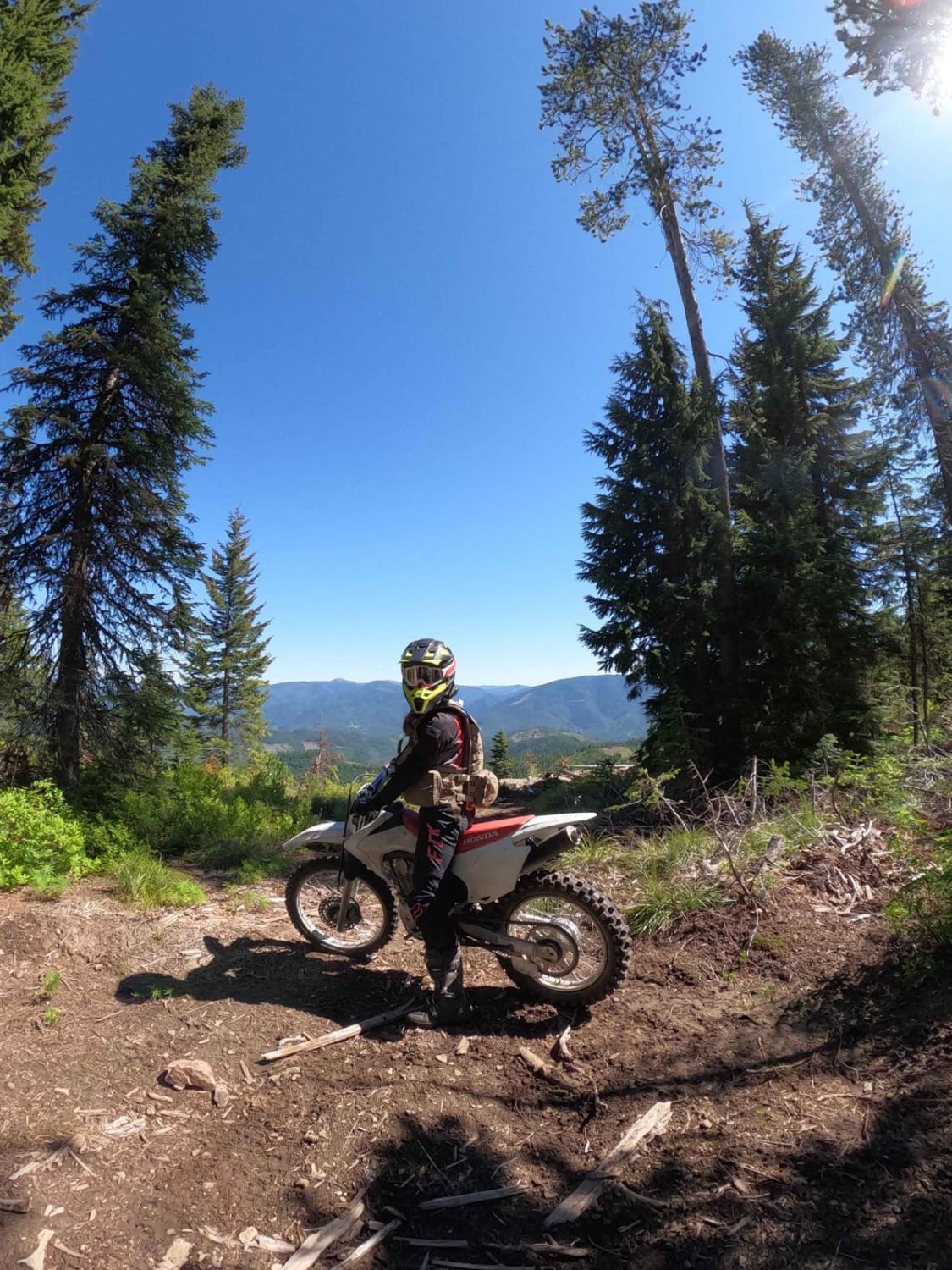 12
Trail Overview
Graham Ridge is located in the Coeur d'Alene National Forest north of Kellogg, Idaho. The east trailhead starts off of Forest Service Road 620 (Character Ridge) and can be connected with several other single-track trails in the area. The trail is narrow, with good traction, and mostly fast and flowy. It parallels along a fire logging road in dense forest and opens up to views of Kellogg. The trail narrows in sections with mild cliff exposure down the mountainside. The trail also widens in sections and gets rockier on a couple of tight switchbacks. Halfway through, the trail is uncut, (in mid-June), and riders must get over a couple of low-laying 12-inch logs. The track widens to road width and goes through a small section of private land through a logging section/lumbar yard, but there are no gates or signs. The track goes over logging rubble and over some more uncut logs. Near the west end of the trail, it turns into a wider single-track trail again, with a steep rocky ascent up to the intersection with Coal Cr. Trail. It continues past the intersection to the top of Graham Mountain for another quarter mile, and this section of trail gets very difficult in a talus field and loose rock.
Difficulty
Most of the trail was easy and flowy, with a few rockier climbs. Downed logs add difficulty factor or may result in this trail being unpassable. The optional quarter mile section past the intersection with Coal Creek is much more difficult riding over steep talus rock.
Status Reports
There are no status reports yet for this trail.