Cliff Creek
Best Time
Spring, Summer, Fall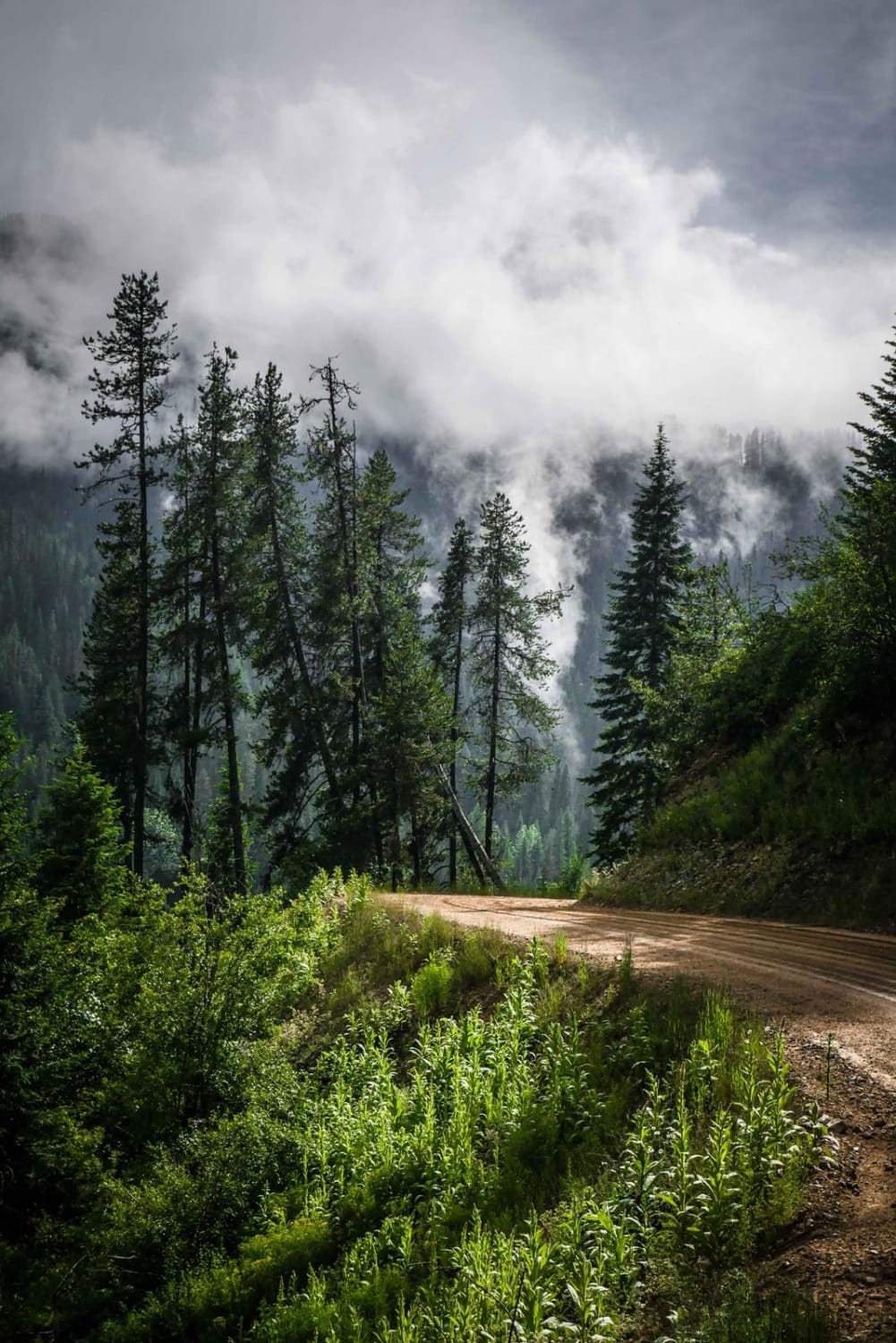 14
Trail Overview
This is a graded dirt road in the St. Joe National forest that leaves from the summit of Saint Paul Pass, and continues a steady grade down hill to the intersection with Loop Creek Road. This is the main route to get to the East Portal of the Route to Hiawatha trail. It's graded the whole way, but has several switchbacks that are pretty tight, and it gets pretty narrow in spots, sometimes single-lane width. The road is like a shelf ledge for most of it. It goes through a beautiful green forest that is lush and healthy, with awesome views down valley. This road can get busy from traffic going to East Portal and the start of the Route of the Hiawatha, and will likely have several cars and motorhomes. It turns to the right where the shuttles park for the route of the Hiawatha, and continues south through more switchbacks, one of which is a pretty big hairpin. The road goes through a single lane tunnel that used to be a train route. You'll likely see lots of deer, and excellent views of this mountain range. It can rain a lot in the spring and summer here, but the road holds pretty good traction. There's lots of camping on Loop Creek Road once you get to the bottom of this route.
Difficulty
This is an easy graded dirt road with narrow sections and steep switchbacks.
Status Reports
There are no status reports yet for this trail.