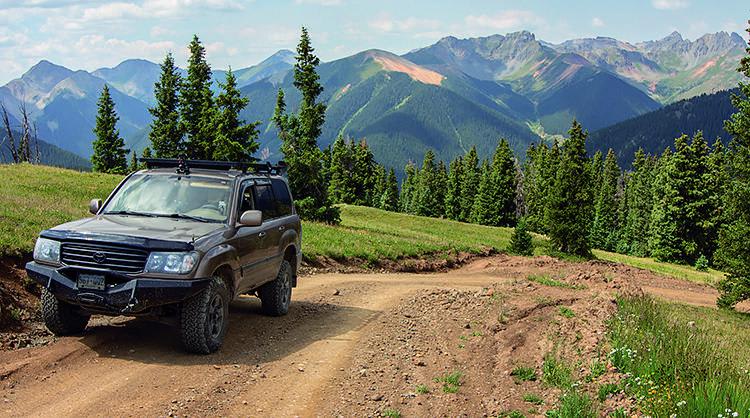 4
Trail Overview
You'll see the famed shaft house at Yankee Girl Mine and follow and old railroad grade on this fun, easy trail. The southern section features high mountain views.
Difficulty
Easy. A fun, meandering road covering a variety of terrain from graded gravel to narrow two-track. Suitable for all stock 4x4 SUVs with moderate ground clearance. Do not drive this route during wet periods. Northern half has many side roads and can be a bit confusing without a good map.
History
Don't miss an opportunity to see the Red Mountain Peaks at sunset. Their fluorescent red and yellow glow is unlike anything you've ever seen. To prospectors back in 1879, that glow was the promise of vast riches. Indeed, over the next two decades, fortunes were extracted from these mountains in the form of gold, silver, lead and copper. No less than six towns'" chattanooga, Red Mountain City, Guston, Hudson Town, Rogerville and Ironton'" grew out of this promising valley. Fortunately, many important mine buildings from that golden era arestill standing.
Technical Rating