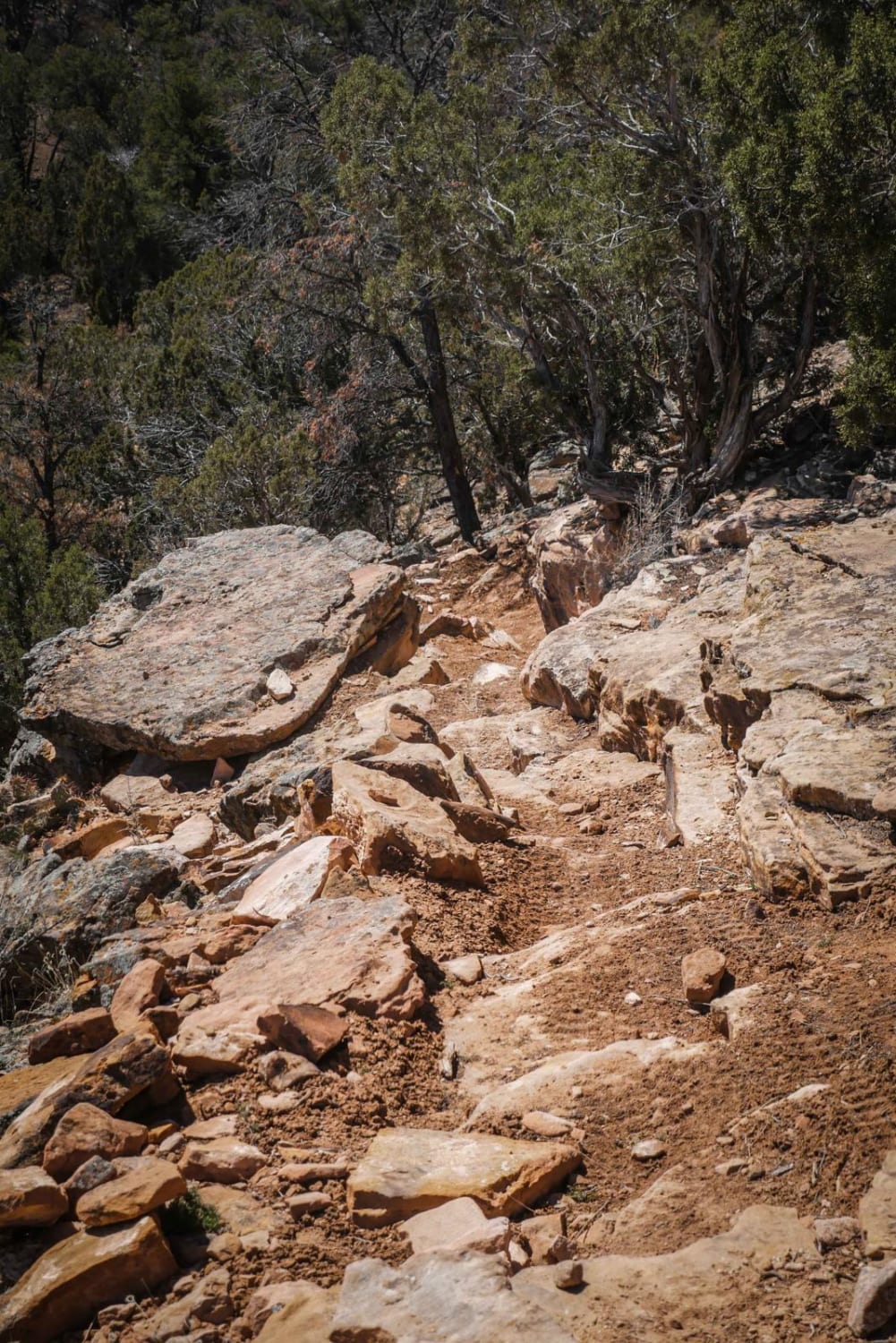 10
Trail Overview
Fingers is a 12-mile desert single track near Montrose, Colorado that goes along a series of mesas, mostly made up of slab rock and loose rock on top of a dirt surface. From the north trailhead, the beginning is a wider trail and then there is a right turn marked with a trail sign that is easy to miss. After this turn, the trail narrows and is a mix of bumpy slab and loose rock that goes along the top and edge of the surrounding mesas. It's mostly flat with some mild climbs and down hills with loose rock, tight twisty turns, and switchbacks in between the sagebrush and pinyon pine. There are lots of low branches sticking out over the trail that you have to watch your head on. It drops down into a dry riverbed with loose rock and then climbs back out onto the next mesa. This climb out can have some moisture in the dirt with loose rock and is somewhat trickier. The rest of the trail is similar to the beginning, continuing on slab rock and loose rock that is pretty bumpy and rather jarring. There are several smoother sections for a minute that gives you a break from the rock and get going faster. But don't get used to it because there are always more rock sections coming. There are also a couple of small drop-offs that are rock ledges, but not too difficult. The end opens up on a wider dirt track that can be muddy in springtime and brings you out to a jeep road. This trail is a bit repetitive with no significant obstacles or notable features but is still fun to ride once if new to the area. It is the longest trail in the trail system and has lots of views of the canyons below you while riding on the mesas. This is a popular riding area, so some sections have whoops, and you'll likely see other groups on the trail.
Difficulty
Easy trail constantly covered in rock, with mild challenges and obstacles.
Status Reports
There are no status reports yet for this trail.