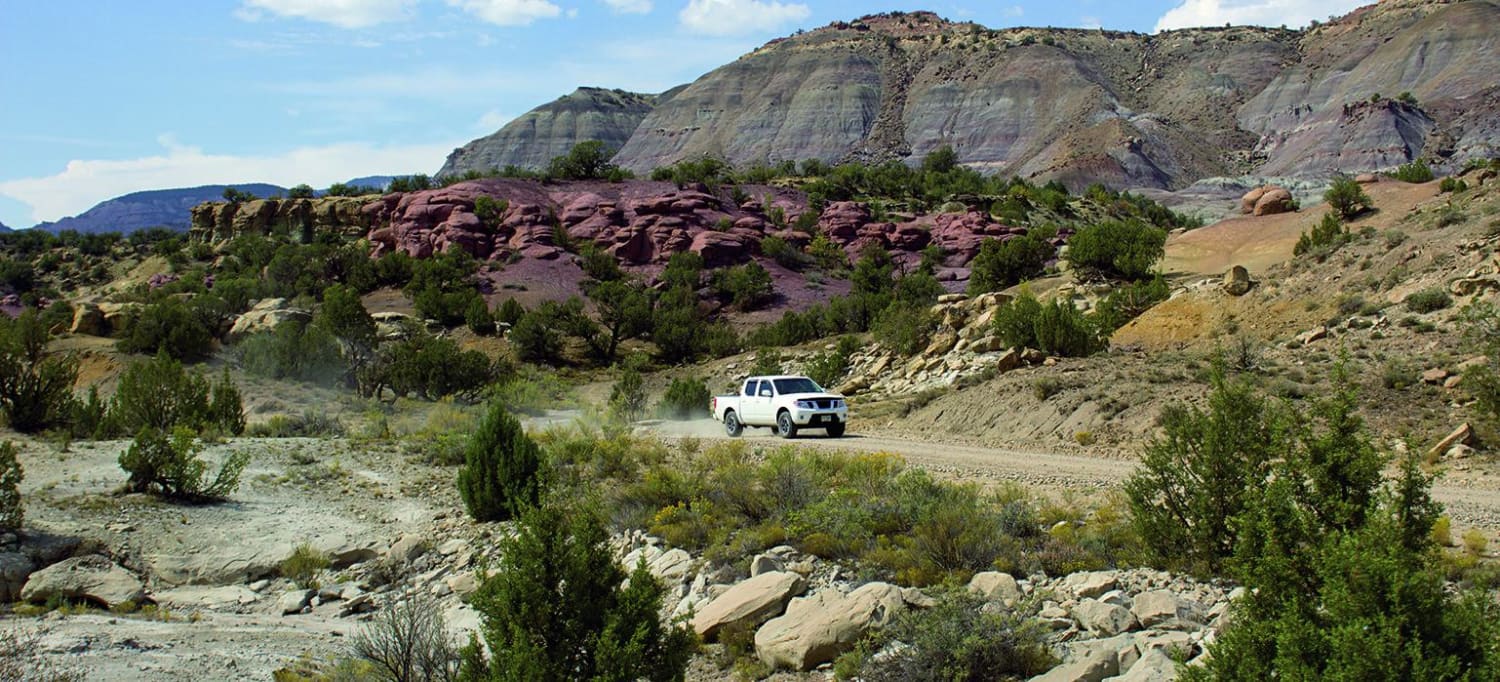 4
Trail Overview
Follow Cocoran Wash for 13 miles and you will reach an overlook with great views into Hunter Canyon. The trail then follows a ridge with many opportunities to walk around and explore hoodoo rock formations. The south end has the most vistas and hoodoo rocks. Lots of trails and camping options in this area. Make it an even longer day or weekend by connecting to Monument Rocks through Wild Horse Viewing Area. This trail is open all year, but may close unexpectedly for weather.
Difficulty
Easy. Wide, dusty and bumpy in places, but traffic moves swiftly. Drive defensively watching for oncoming vehicles making dust clouds. The area also has natural gas wells with many confusing access roads. GPS is very helpful.
History
In 1967, the Dry Creek area was subject to sagebrush chaining by the BLM. Chaining is used for fire and water mitigation. The process includes two bulldozers driving in the same direction dragging a large boat anchor chain between them. The chain is typically around 220 ft. long and consists of 70-90 lb. links. Videos of this process can be found online. The process is still used today.
Technical Rating