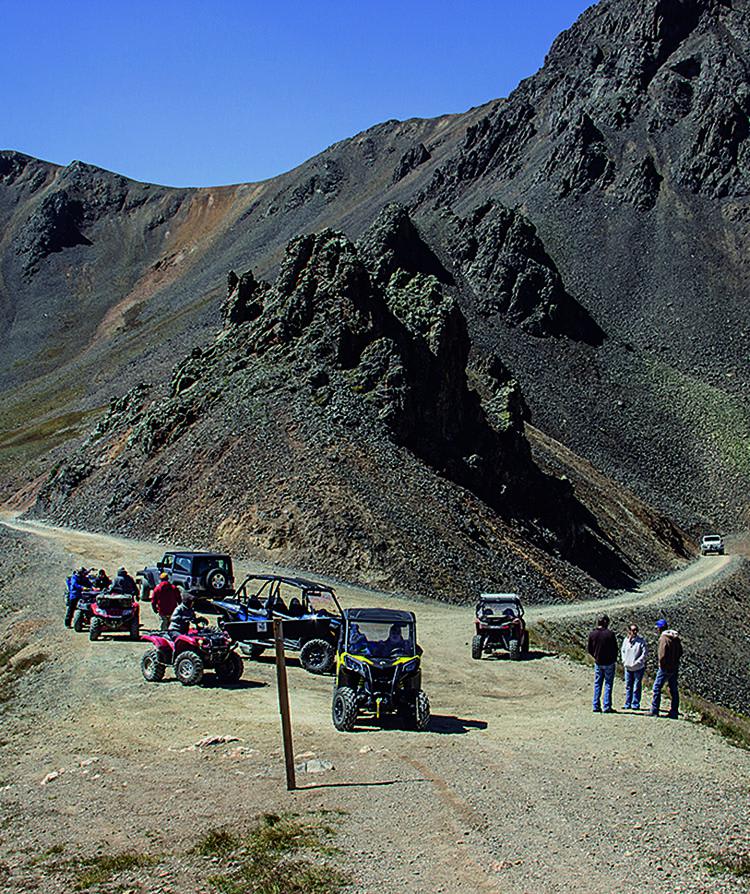 7
Trail Overview
This trail starts at the Animus Forks Ghost Town, and the start of the famous Alpine Loops. This is a remote and beautiful drive that passes by many old mining buildings. Make time to stop for the outstanding vistas. This trail is not passable in the winter.
Difficulty
Easy. Road is in good condition most of the summer. Heavy snow on east side of California Pass is usually plowed by late June. Low range recommended for upper portion of trail.
History
Animas Forks was active between 1875 and the early 1920s. In 1885, its summer population reached a high of 450 people. The Silverton Northern Railroad reached the town in 1904 when the giant Gold Prince Mill was built. The mill lasted only six years before it was closed.
Technical Rating