Saline Valley Road
Best Time
Spring, Fall, Winter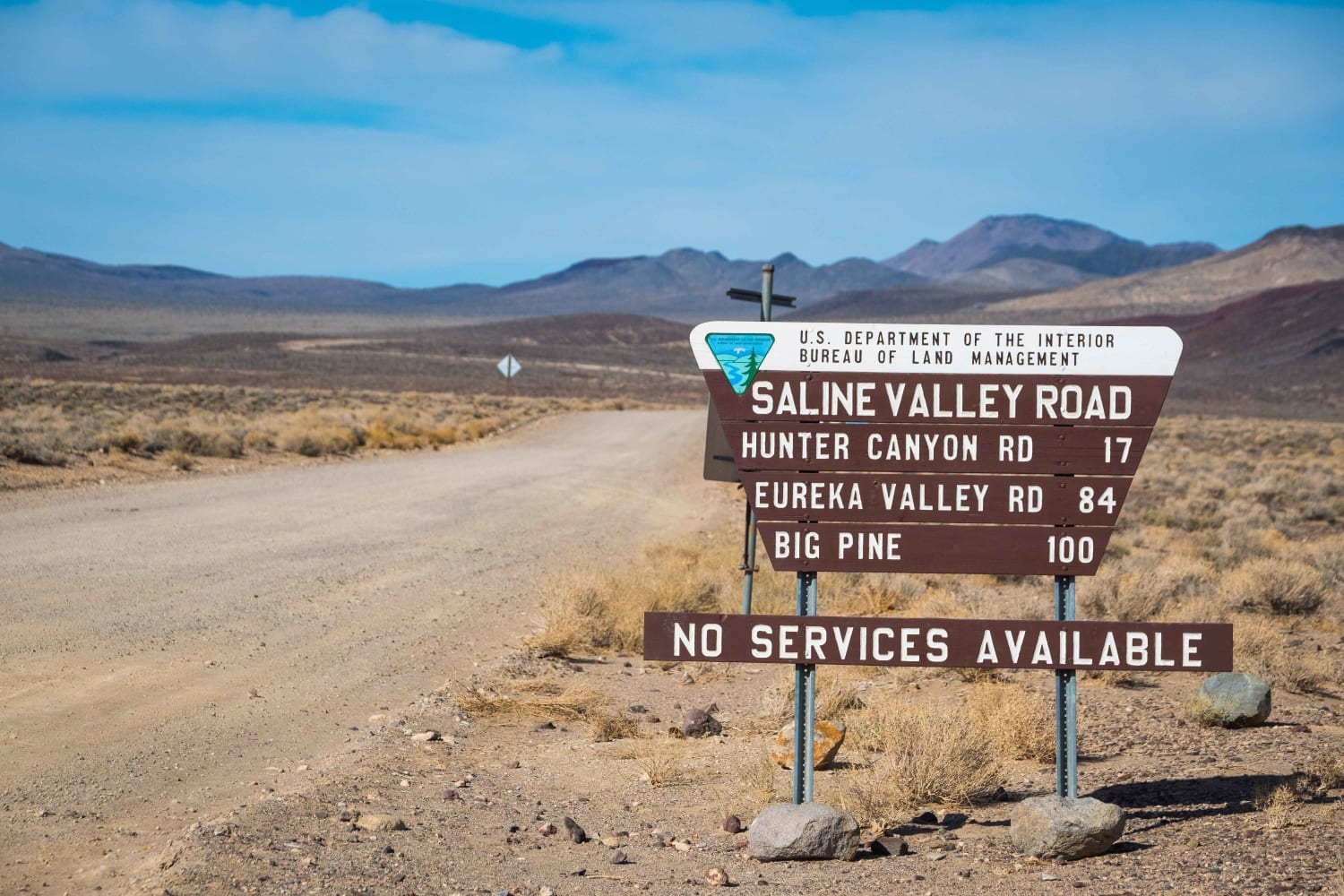 10
Trail Overview
Death Valley is famous for its barren valleys and soaring vistas, but few people wander into its more remote regions like Saline Valley. The road into this area is dirt, and often heavily corrugated and strewn with rocks or sand. Most vehicles with AWD or 4WD can tackle the trail, but good tires, a spare, and extra water are mandatory for any attempt. Along the route, visitors will experience some of the best views in this half of the park and will gain access to hot springs, side trails to the Race Track, Steele Pass and Eureka Dunes. Expect to see expanses of Joshua Trees, the majestic peaks of the Inyo Mountains, abundant desert wildlife, and at night some of the best stargazing in California. There is no cell service in this region and the nearest fuel source to the North Entrance is Big Pine so plan ahead and fuel in Panamint Springs if necessary.
Difficulty
This road is in good condition however it is extremely remote in places and the environmental conditions can pose a hazard. Flats are common thanks to sharp rocks and overheating is a serious issue in hotter months.
History
Saline Valley was heavily trafficked during the borax and salt mining operations of the late 1800s and early 1900s. The road was used to transport the mined materials across the Inyo Mountains to the railroad awaiting the raw materials.
Technical Rating