Rubicon, West Side
A very popular trail with some of the most challenging terrain in the area.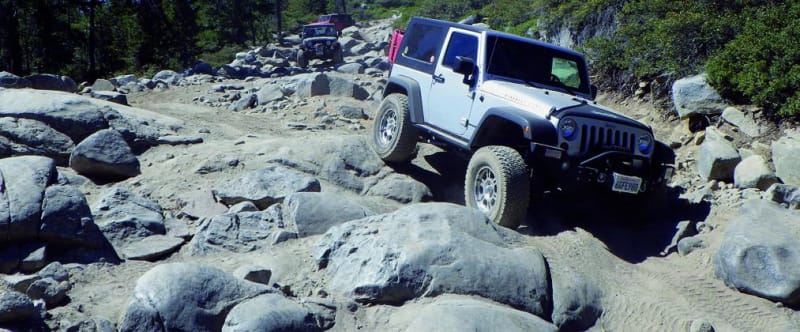 12
Trail Overview
Difficulty
Difficult: West Side is dominated by open granite tracts interspersed with tight boulder fields and tall ledges. Lockers, lifts, 33" minimum tire size and skilled driver recommended. Optional Little Sluice and Old Big Sluice significantly increase difficulty.
History
The Rubicon Trail has a long history dating back to 1844. Rubicon Springs once had a hotel, but in 1908 it was destroyed by 8-ft.- deep flood waters. Even today, Rubicon Springs is closed much of the winter due to flooding. The first Georgetown Jeepers Jamboree occurred in 1952 and still continues today, the last weekend of July. More history at www.rubicontrailfoundation.org.
Technical Rating