Opal Canyon
Visit historic Cudahy Camp at the bottom of Last Chance Canyon.
Best Time
Winter/Spring/Summer/Fall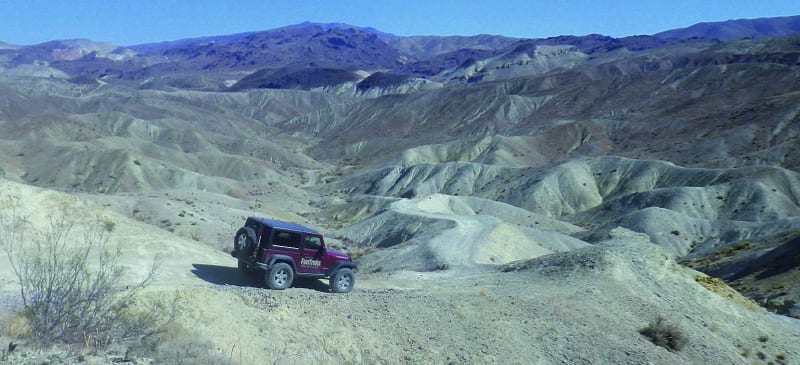 8
Trail Overview
Difficulty
Moderate: First half is easy, but soft sand in the washes may require airing down. Moderate rating applies after Wpt. 05 where road is steep and rough. Aggressive stock SUVs with high ground clearance should manage fine.
History
Cudahy Camp housed about 12 miners who worked the Dutch Cleanser Mine from about 1923 to 1947. Pumicite was extracted from the mine and used to make Old Dutch Cleanser, a kitchen and bathroom scouring powder still manufactured today (but from a different mine location). The Dutch Cleanser Mine is located about 2 miles north of the camp. Ore was brought down the mountain by tram and trucked down Last Chance Canyon to the Pacific Railroad at Saltdale. In the late 1990s, Barnett Opal Mine was open to the public for a fee. When owner Barnett died, the mine became part of the park in 2005. In 2012, the park removed the road to the mine due to illegal activities. Today the mine is permanently closed to all.
Technical Rating