Oh My Muchacho
Best Time
Spring, Fall, Winter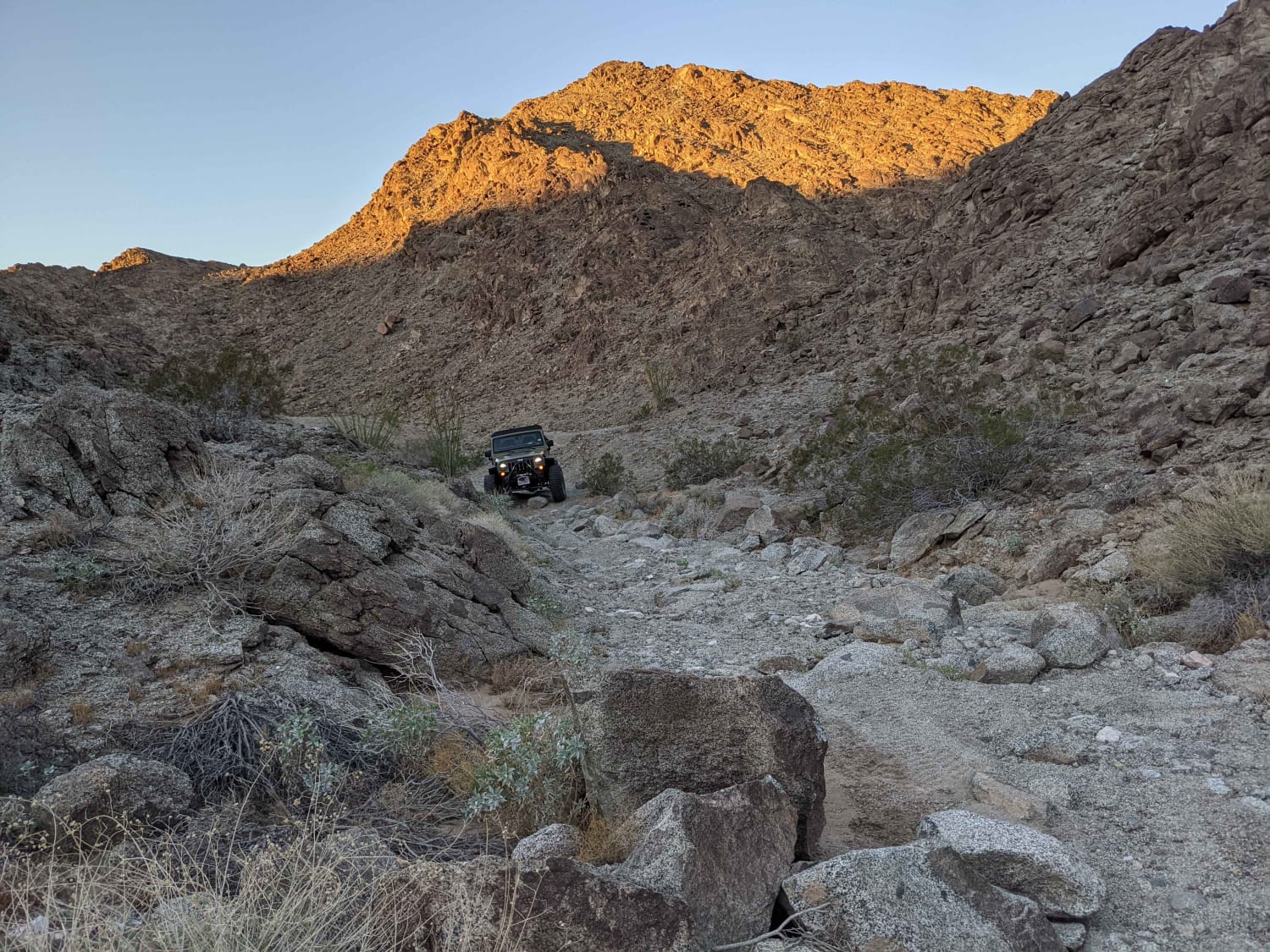 5
Trail Overview
Coming through the Muchacho Mountain on the Padre Madre Mine Trail, you will reach a fork in the road. Oh My Muchacho takes a scenic trail and turns it into a technical challenge. There is a boulder that, depending on the wheelbase, will get tippy, feeling like you are going to slide into the boulder. A bit further down the trail is a boulder shelf that also requires some careful tire placement to negotiate.
Difficulty
The Boulder can be a risky stop, and the rest of the trail is over various size rocks and ledges.
Status Reports
There are no status reports yet for this trail.