McIver's Cabin Trail Head
McIver's Cabin Trail Head
Best Time
Spring Summer Fall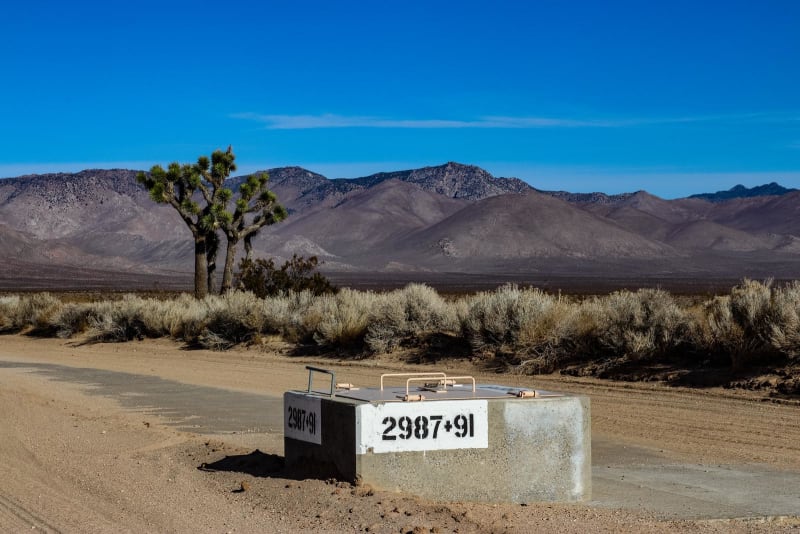 11
Trail Overview
30 miles North of Mojave, CA on the 14 Fwy, is the Dove Springs open riding area. This area is well maintained and well marked with trail signs. The main trail leading into Dove Springs is SC103. SC103 will lead to the LA Aqueduct Road marked as LA2. When driving on the Aqueduct road be do not drive on the concrete, as large concrete blocks are found there. Take LA2 to trail SC65. This is the easiest way to get to SC65 which will head up into the mountains from the desert floor. There are other routes to get this trail, this one is the smoothest path and passable with any stock SUV. Remember, once outside of the Dove Springs open riding area, stay on the marked trails. SC65 will start easy down on the desert floor with only some sandy rolling whoops and get progressively more difficult as the trail gains elevation into the Kiavah Wilderness. There are few sections of broken pavement and a rocky climb at the top that could prove hazardous to lower-clearance SUVs. Once the radio tower sign is reached, this is the end of the trail for stock SUVs. The trail beyond becomes a high-clearance 4x4 trail. From this point on there are multiple large ruts, large tree roots and large rocks and it is not advised to continue in a stock SUV without extensive experience off-roading. This route may be impassable with an SUV if it has rained or snowed recently. Area is also susceptible to flash floods. Always check the local weather forecast before attempting the trail. This trail is well travelled by SxS and motorcycles, remember to share the road. There are beautiful vistas at the top of the trail and a Joshua Tree forest to explore on the way up. At the very end of the 4x4 trail is McIver's Cabin.
Difficulty
If the trail is taken beyond the radio tower sign, it becomes much more difficult. Maybe a 5 or 6 on the technical rating trail scale.
Get the App
Find Off-Road Trails
Unlock more information on McIver's Cabin Trail Head.