Long Lake Trail/TKS-11
Best Time
Summer, Fall, Spring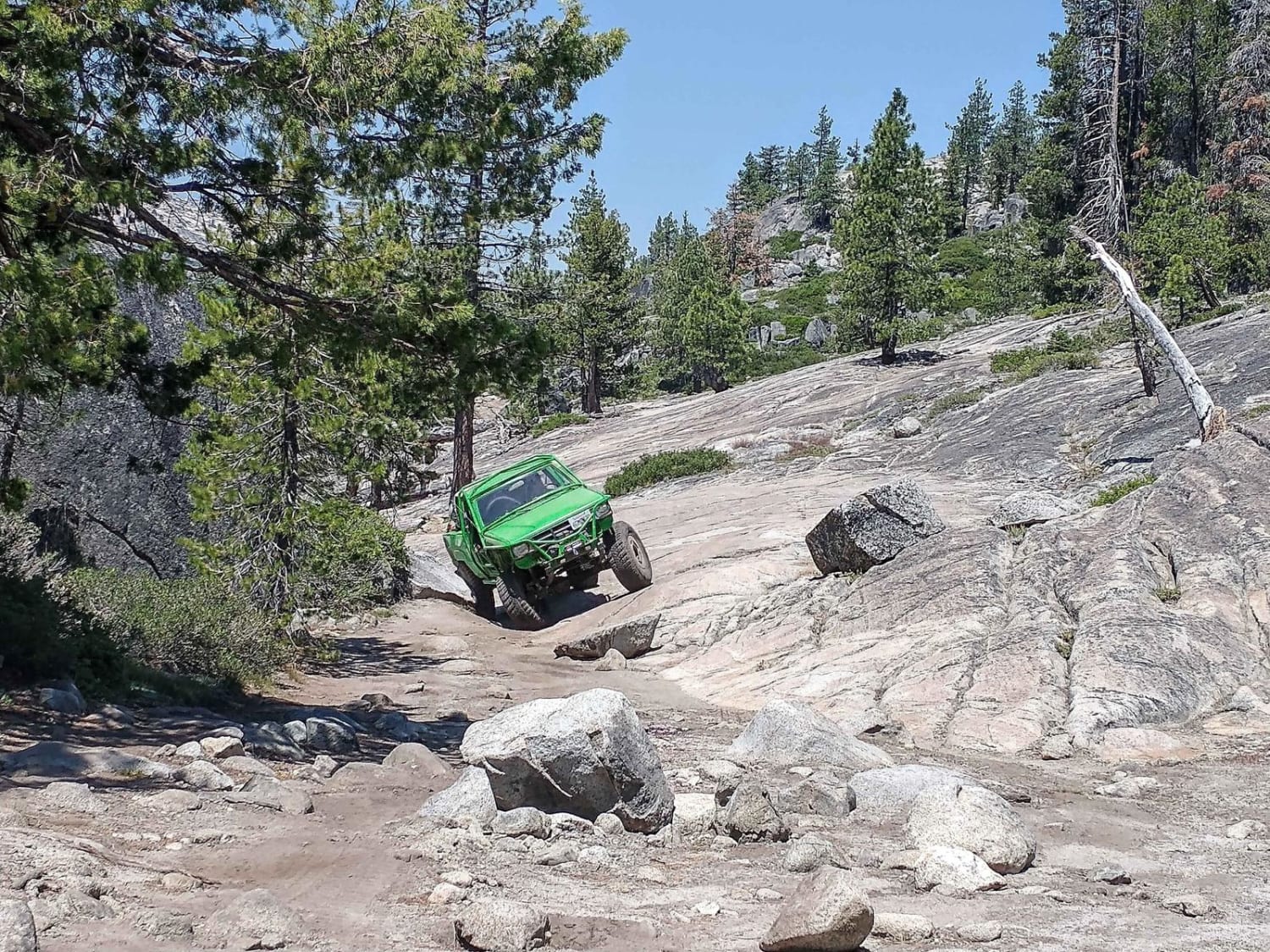 7
Trail Overview
Long Lake Trail also known as TKS-11 is just short of a mile-long spur trail located off the Rubicon Trail just below the cemetery. This trail starts in the trees but soon pops out on granite and follows the Rubicon River towards Hell Hole. The trail is short but has some great views and some fun off-camber sections. Once you are on the slabs the trail is hard to find but if you look for tire tracks or follow your GPS you should be good. The trail splits and if you go left there is a short spur to a great camping spot but if you stay right the trail continues over some great granite! This trail is not recommended in the dark unless you know exactly where you are going. There is great camping and fishing all along the river. You can continue to hike on foot up to Long Lake or Fern Lake however driving is not permitted.
Difficulty
There is some off camber and some decent size rocks. Since you had to get here via Rubicon Trail then this is about the same terrain you have already seen just take cation not to drive off something you shouldn't.
History
This trail is maintained by Lake Tahoe Hi-Lo's Four-Wheel Drive Club. The club volunteered to take FS people out when many other trails were being closed for an evaluation. With a few negotiations including removing an old out house and making the trail end at .91 miles, the trail was designated.
Technical Rating