Howland Hill Road
Best Time
Spring, Summer, Fall, Winter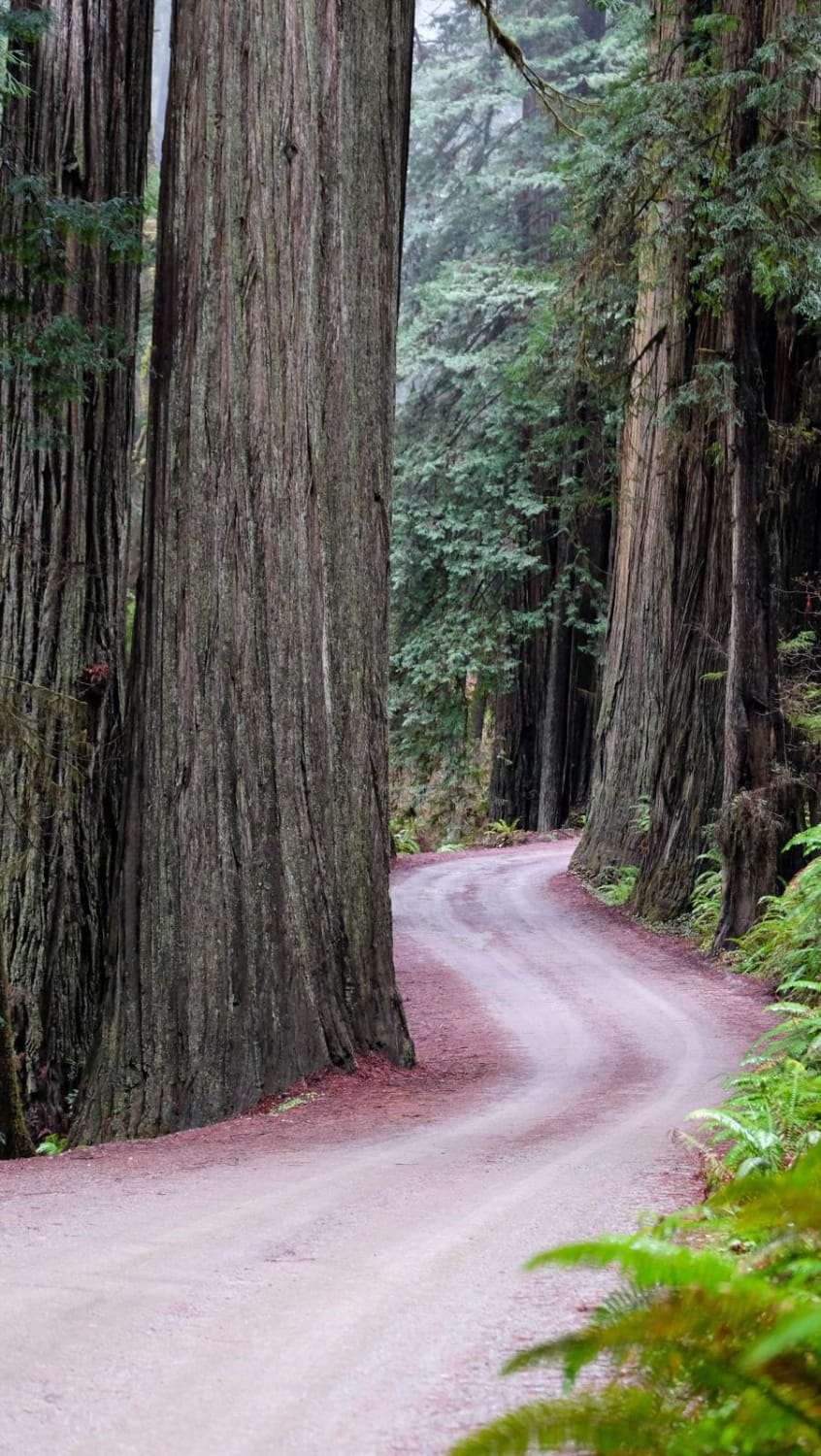 19
Trail Overview
Howland Hill Road is an old stagecoach road nestled in the old-growth redwoods. Few places still exist where you can drive alongside trees as tall as 300'. The main section of Howland Hill Road is narrow with a dirt/stone packed surface and it is approximately 5 miles long. Expect the surface of the road to be slick during the winter months. However, it's just the opposite during the summer months as the dirt surface of the road turns loose. Dust can be overwhelming during the summer months. Multiple modern outhouses/bathrooms are available at three different trailheads. Parking is limited. Cell phone coverage is spotty but mostly available even without a cell booster.
Difficulty
Howland Hill Road is not suitable for trailers or motorhomes. Howland Hill Road is narrow and the surface of the road is a hard packed dirt/stone mix. The road is maintained by California State Parks. In the winter or rainy season, expect a more slick mud surface. However, in the summer or dry season, expect loose dirt with a lot of dust.
History
Howland Hill Road was once a stage coach road.