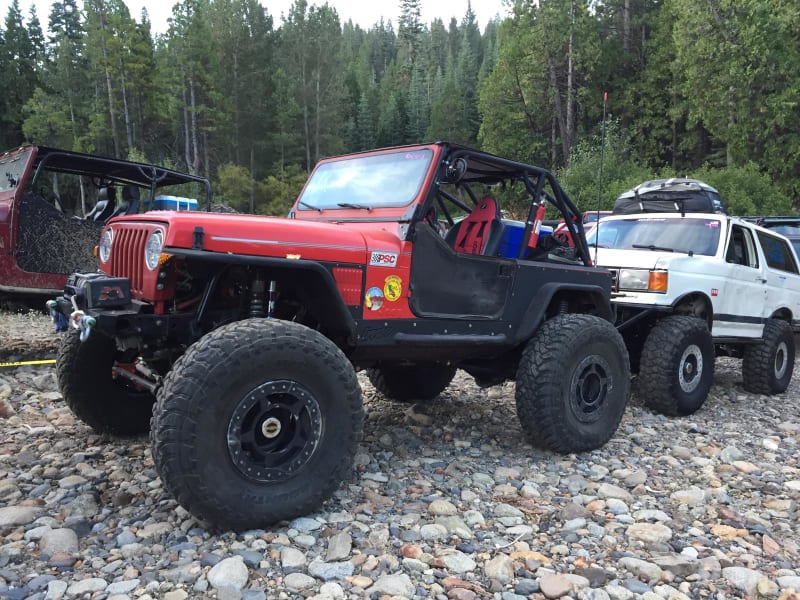 14
Trail Overview
Fordyce Creek Trail starts off of Hwy 80 west of Truckee, and heads up into the Sierras following Fordyce Creek. The trail ends near Meadow Lake, a beautiful high-sierra lake that does not require 4x4 to get to. Fordyce is one of the premiere rock crawling trails of northern California, and is considered to be harder than the Rubicon Trail. It features numerous water crossings, multiple winch hills and is a trail that should be done with multiple rigs that are well equipped. 35" tires should be considered a minimum, as should front and rear lockers. This trail starts off easy and gets progressively harder when heading in from HWY 80. It truly is a gradual, progressive increase in difficulty all the way to Meadow Lake, meaning that if you start off of Hwy 80 and encounter something too difficult, you can feel assured that it only gets tougher and that it is a good time to turn around.
Difficulty
Fordyce is one of the harder trails in the California Sierras. It features 6 winch hills. This is a trail that only those with built rigs and lots of experience should tackle. Bring spare parts and buddies.
Get the App
Find Off-Road Trails
Unlock more information on Fordyce.