Boundary Ridge, Trail 25
Best Time
Spring, Summer, Fall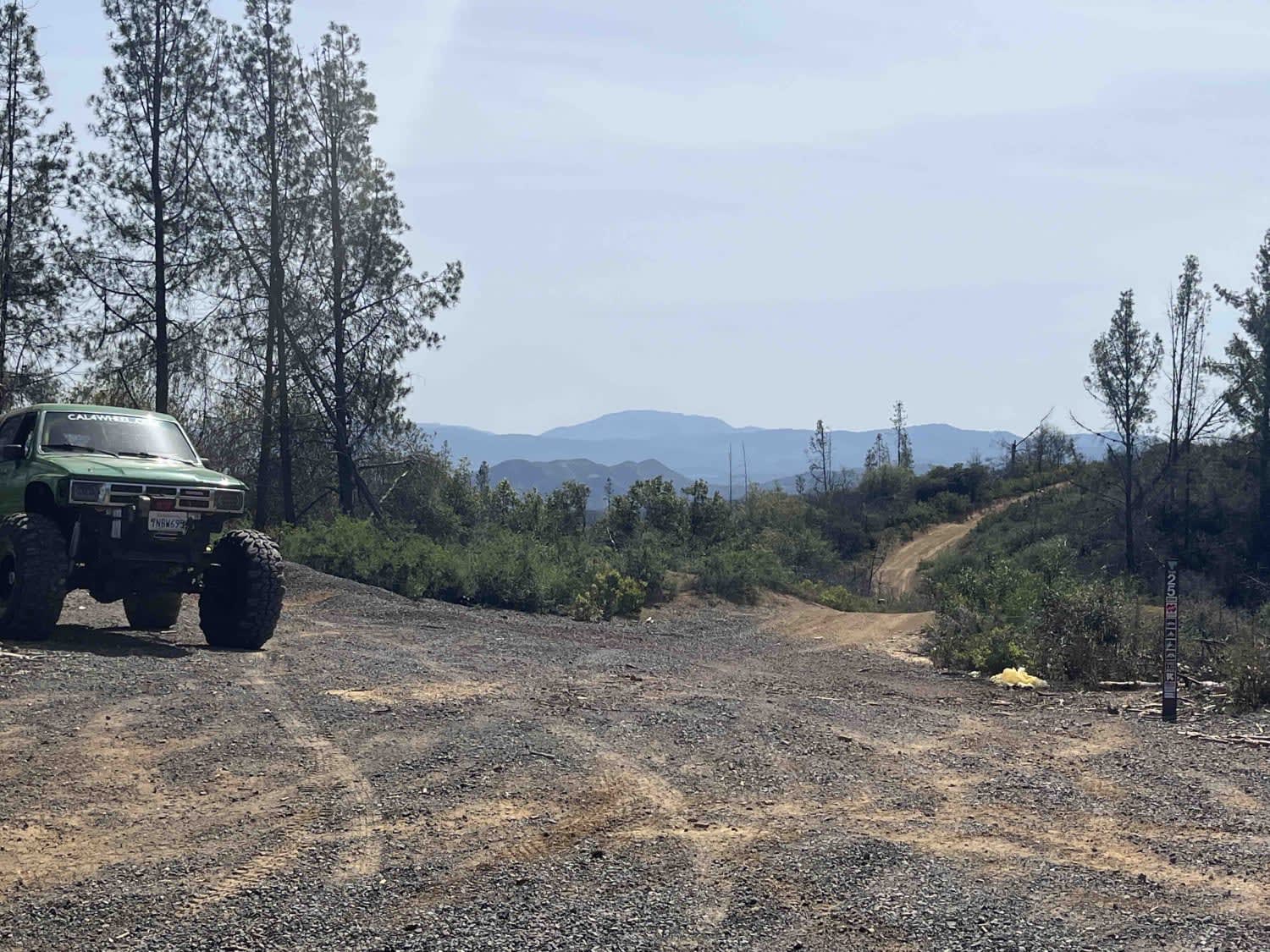 20
Trail Overview
For expert riders only, this trail is rated extremely difficult. Trail hazards may Include; narrow and steep sections, washed-out sections, fallen trees, and large falling or loose rocks. Boundary Tidge "Trail 25" is an 8-mile route that takes you along the top ridges of South Cow Mountain OHV. The trail is mainly red dirt that varies from mild flat sections to steep off-camber sections. The trail has steep hill climbs if running north to south or steep descents if running south to north. There are 2 water crossings that are both worth stopping and seeing. Sections of the trail are narrow with overhanging brush and tree branches. While on the ridgeline, it overlooks the city of Lakeport and Lake Clearlake.
Difficulty
There are 2 steep rocky hills that require 4x4 in either direction one in which if descending you need to swing wide to get the right approach angle to avoid rolling over. both in which have a creek crossing at the bottom of the trail. multiple rutted hill climbs that are off camber. hill crossing that you may bottom out in a stock vehicle
History
The South Cow Mountain OHV Management Area is located within the Mayacamas Mountains, east of the city of Ukiah and west of the city of Lakeport, in Northwestern California. The area offers beautiful views of Ukiah and Lake County; pockets of old-growth fir; several species of oak; willows; over 31 miles of stream; 13 reservoirs; and habitat for blacktail deer, bear, wild turkey, and other upland species.
Technical Rating