Whitmore Canyon
Best Time
Spring Summer Fall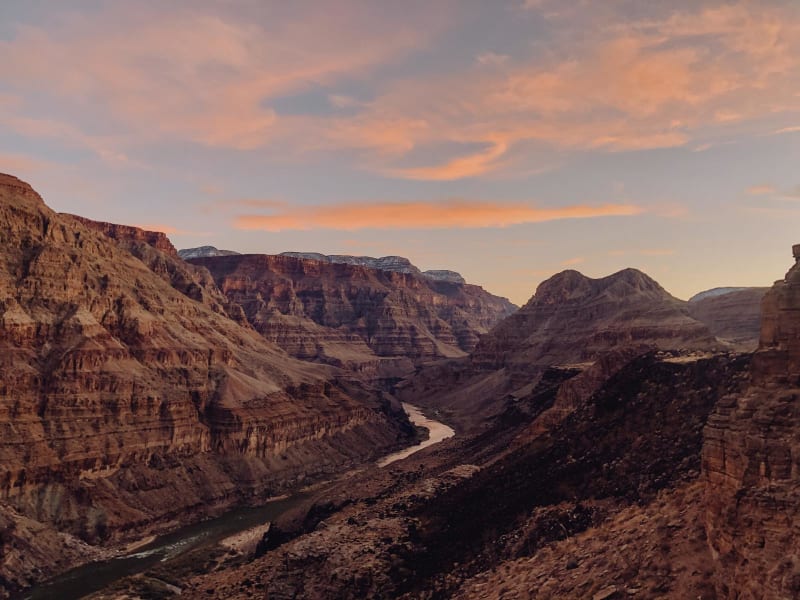 22
Trail Overview
Whitmore Canyon is a 73.6 mile off-road haul to the Colorado River. This trail begins just south of St. George, Utah and will take approximately 3-5 hours one way. The first 67 miles of the trail follow several flat dirt roads where 4WD is not needed. You will pass Mt. Trumbull Historical Schoolhouse and Whitmore International Airport. The final 7 miles of the trail requires 4WD as you will begin to descend in elevation and encounter coarse gravel and smaller rocks. This section of trail should be passable in any stock 4WD vehicle, barring any inclement weather. But it is quite bumpy, and airing down is recommended. This specific type of rock is sharp and tire punctures are possible. You will eventually reach an overlook and wide turnaround at the end of the trail. The trail leads to remote camping in the Grand Canyon overlooking the Colorado River. Camping is free and no reservations are required. The ground is mostly uneven, so leveling blocks are recommended if you are overlanding. A hiking trail accompanies the overlook if you want to walk the rest of the way down to the river. This trail is quite lengthy and there is no cell service for the entirety of the ride. Please notify someone of your itinerary and planned return before setting off. Bring extra fuel and a spare tire or patch kit.
Difficulty
The first 67 miles of the trail are easy, but the final 7 miles require 4WD and include moderate grades and cliffs, loose gravel and small, sharp rocks.
Get the App
Find Off-Road Trails
Unlock more information on Whitmore Canyon.