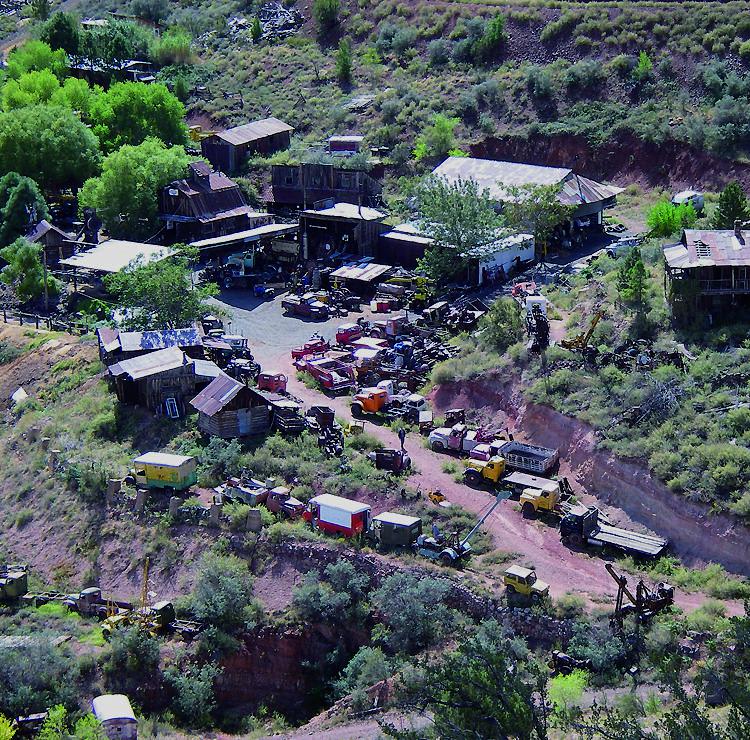 5
Trail Overview
You'll want to take your time on this trail to explore the Gold King Mine and the little ghost town of Jerome. Most of the road is flat, and you'll get some great views of Verde Valley along the way. The last portion of the trail travels below power lines and can be difficult to navigate.
Difficulty
Difficult. This rating applies to the narrow rocky section through Martin Canyon. Modified, high clearance 4WD recommended. Most of the trail is easy with some tight brush and steep hills.
History
In the 1920s, Jerome was a massive copper mining town of over 15,000 people. Numerous fires and disasters dropped the town's population to just over 50 by 1953. During the 60's and 70's artists and craftsmen moved to the town turning it into the thriving tourist attraction it is today.
Technical Rating