Mokaac Mountain
Best Time
Spring, Summer, Fall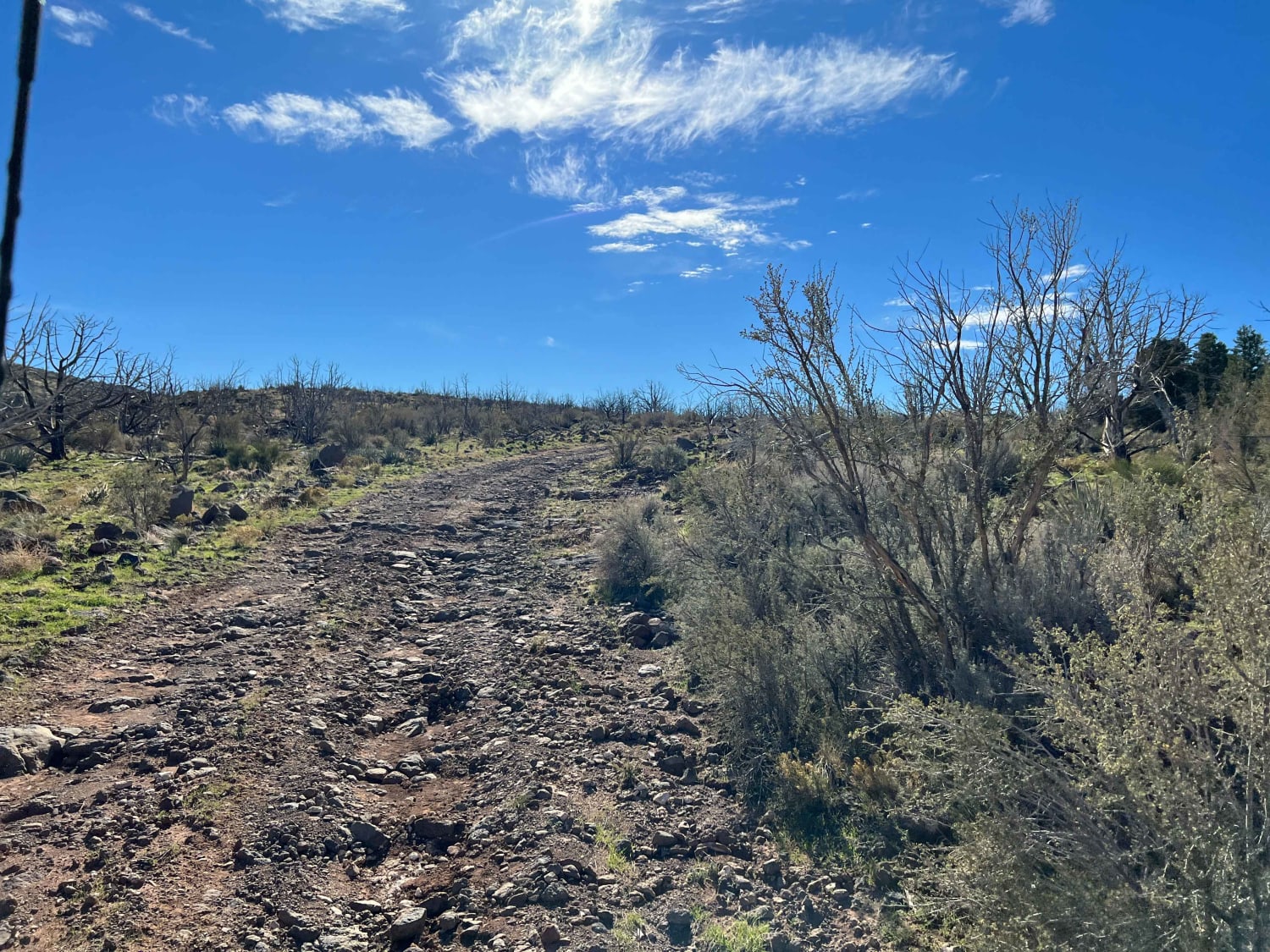 6
Trail Overview
This is a fun adventure with a wonderful surprise as you near the northeasternmost point on the ride. The ride trailheads from a small lot near the peak of County Road 5 that extends River Road south out of St. George. If you have a larger group, it would be best to pick one of the larger staging areas along County Road 5 and then ride your machines to the trailhead. The route will take you over a fun ridgeline with some great views. Approximately 3 1/2 miles in, there is a water catchment area that is worth a stop. It will be described below as you will see many variations of how water is captured for the animals that occupy the area. There is nothing extremely difficult on this ride, but there are some larger rocks and rocky areas.
Difficulty
This is a track that is used by local ranchers and BLM that have livestock and wildlife that inhabit the area. The trail does have some larger loose rocks and rocky areas but most higher clearance vehicles should have little difficulty traversing the area. This trail can be ridden from spring to late fall as long as the weather has been dry for the last week or so. It is definitely not a trail you want to take if it is wet, snowy or muddy.
History
This area, more specifically Segmiller Mountain, was originally scouted and opened up by the Segmiller family in the late 1800s. They located and opened up the springs to capture water, build carrels, and grow cattle and mules to sell to other pioneers as they transited the region. The water is full of gypsum so it is not fit for human consumption but animals use it without affect.
Technical Rating