Jacob Lake Burn Piles
Best Time
Spring, Summer, Fall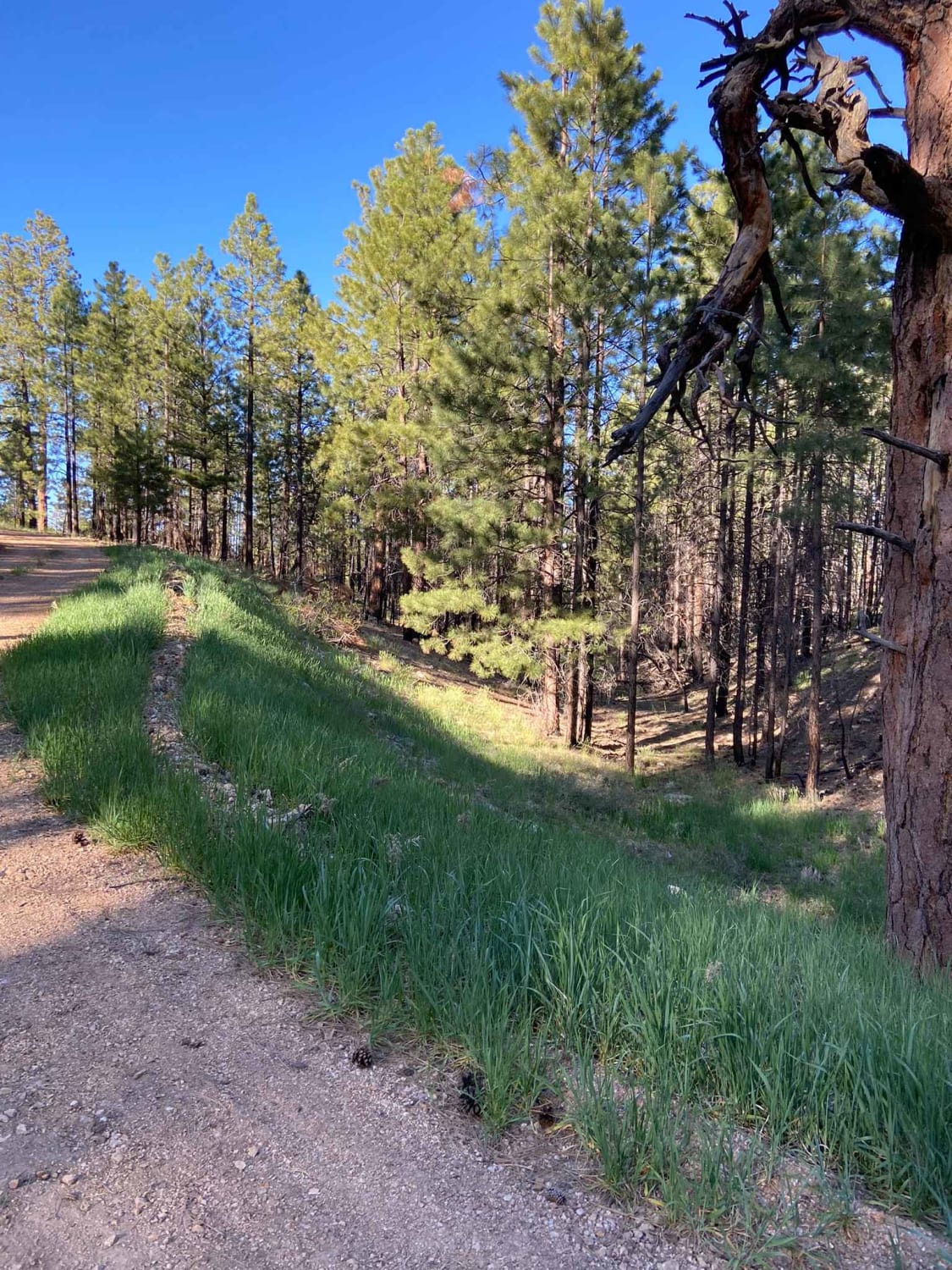 11
Trail Overview
This route pokes in and out of the Kaibab National Forest around Hwy 89, just north of Jacob Lake Campground. The Mangum Fire tore through this area in 2020. As a mitigation measure, dead growth was cut and dragged into piles along this route and then burnt to decrease available fuel for the approaching Mangum Fire. Although the burnt areas are patchy in this area, the route flows through unburnt areas of the forest or where the fire stayed in the undergrowth. The route is mostly flat and even, but it does drop through a few ravines and washes.
Difficulty
Mostly flat and even. A few gradual drops into washes and ravines.
History
When the Mangum Fire burned through this area in 2020, a portion of this route was created by fire crews as they pulled dead fuels into piles to burn to mitigate the spread of the approaching fire.
Technical Rating