Dripping Springs Southern Loop
Best Time
Spring, Fall, Winter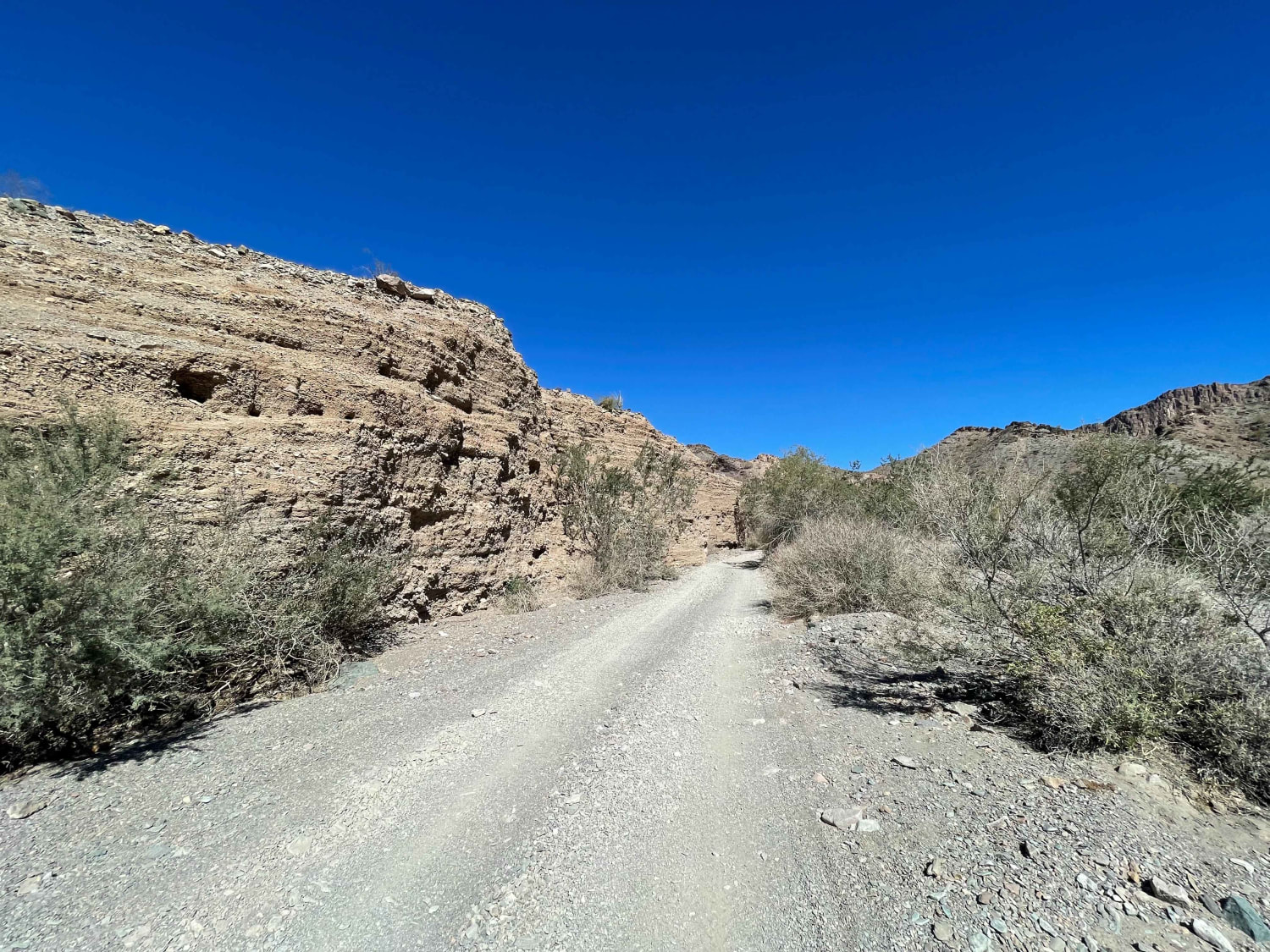 14
Trail Overview
This desert run is along the southern loop of the dripping springs trail. This track ends in a riverbed at an advanced rock ledge and climbs where lockers and high clearance are required. Traffic was heavy on a Saturday, and many vehicles attempting the climb had to be winched up the obstacle. The rest of the trail dips and dives through the hills with short hill climbs, sandy washes, silt beds, and rocky sections. There are plenty of chances for sidewall damage, but the views of the valley on a clear day are excellent, and there is lots of plant and desert life to observe on your way. 1 bar of 5g cell service goes away once in the canyon.
Difficulty
The trail is mostly moderate until you get to the wash since you will have to have a well-built off-road vehicle to continue past the rock ledge waterfall to link up with the rest of the trial. The trail was run with a heavier dual sport moto.
Status Reports
There are no status reports yet for this trail.