China Dam/Tule Homestead
Best Time
Fall, Winter, Spring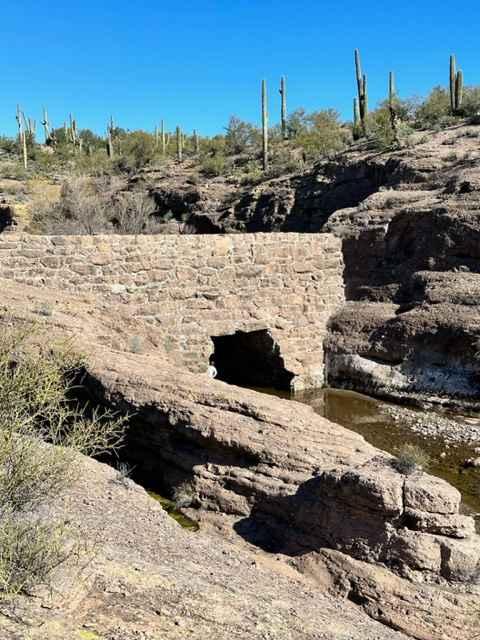 11
Trail Overview
This scenic trail will take you to an old dam and an old homestead used for mining and is suitable for stock 4x4s with adequate ground clearance. Give or take 3 hours to complete depending on how much time you take exploring the old dam and homestead. The majority of this is a bumpy dirt trail with some rocky sections with steep inclines and declines which provided a nice mix to keep you engaged and the trail enjoyable. There is one creek crossing and the depth will depend on the time of year. The most difficult spot is a rocky ledge about 7.5 miles in with a step about 12-18in high.
Difficulty
Rocky and steep in several places, but suitable for stock high clearance 4x4.
History
China dam was said to be constructed in the late 1800s by Chinese migrant workers for mining. They are said to be active from 1874-the 1940s. A few miles North of China Dam and Humburg creek, is Tule Creek. Here a homestead was built around the 1920s. You will find a grave on the site of the miners' dog named 'Pooch', dated 1928-1938. The main house has two main rooms with add-ons constructed. On the north side of the house where it is deteriorating, you can see metal cans were used to construct the walls and were poured over with concrete to form the outside walls.
Technical Rating