8011 to Papago Indian Chief Mine
Best Time
Spring, Fall, Winter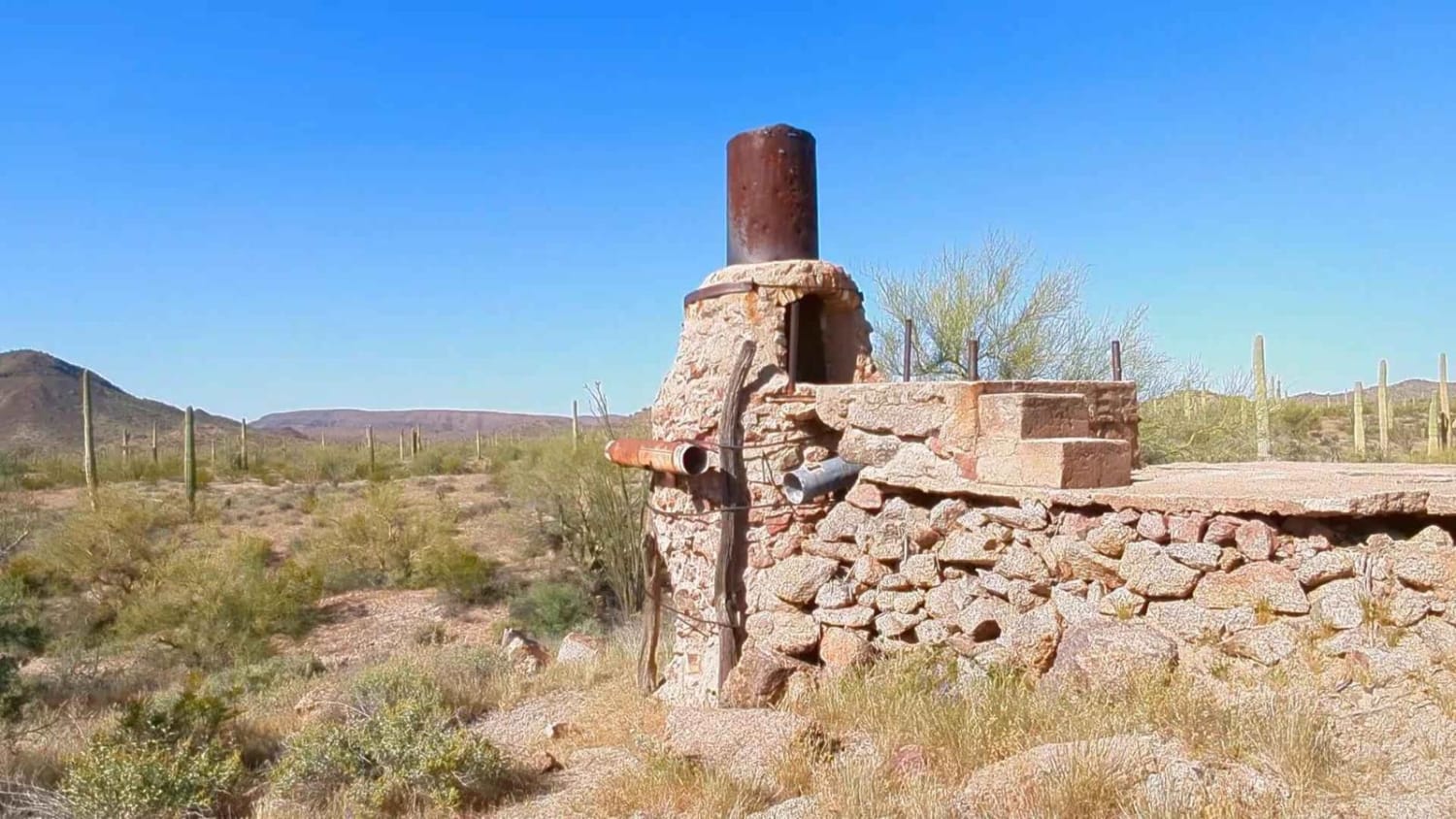 16
Trail Overview
This desert trail takes you deep into the heart of the Sonoran National Monument. As you exit I8 at Bighorn Station, you can explore the abandoned gas station and homestead before heading deeper into the desert. Along this rollercoaster of a trail, you'll cross several washes with moderate to steep descends and ascends. The rest of the road takes you up and down the hills and through the washes. The road is rocky and unmaintained with a rut here and there, but it should be easy enough for any full-sized 4x4 with some clearance. The payoff at the end is a very cool old smelter at the abandoned Papago Indian Chief mine. If you'd like to see a video of this trail before you go out, search for my video on YouTube with the mine's name. There is nothing further south from the mine as you are very close to the border of the Barry Goldwater range. There are two other decent side trips that can be done, but ultimately this is an out-and-back trail. I explored the east trail below Maricopa Peak and discovered that it is only accessible to 50" and under unless you're really into adding pinstripes.
Difficulty
There is only one wash about mid-trail with a steep ledge that gave a bit of a 3-wheel pucker for my unlifted 2 door Jeep Wrangler on the way out and gives this trail it's rating. Take a look at the photo to see if this ledge is too much for your rig.
History
This area has a lot of mining history, Papago Indian history, and ranching history. You could spend a lifetime out here exploring. Make it a long life: take lots of water, shade, and an emergency beacon. There is not cell and this area is known as an immigrant highway.