Sharpback Hollow Road
Best Time
Spring, Summer, Fall, Winter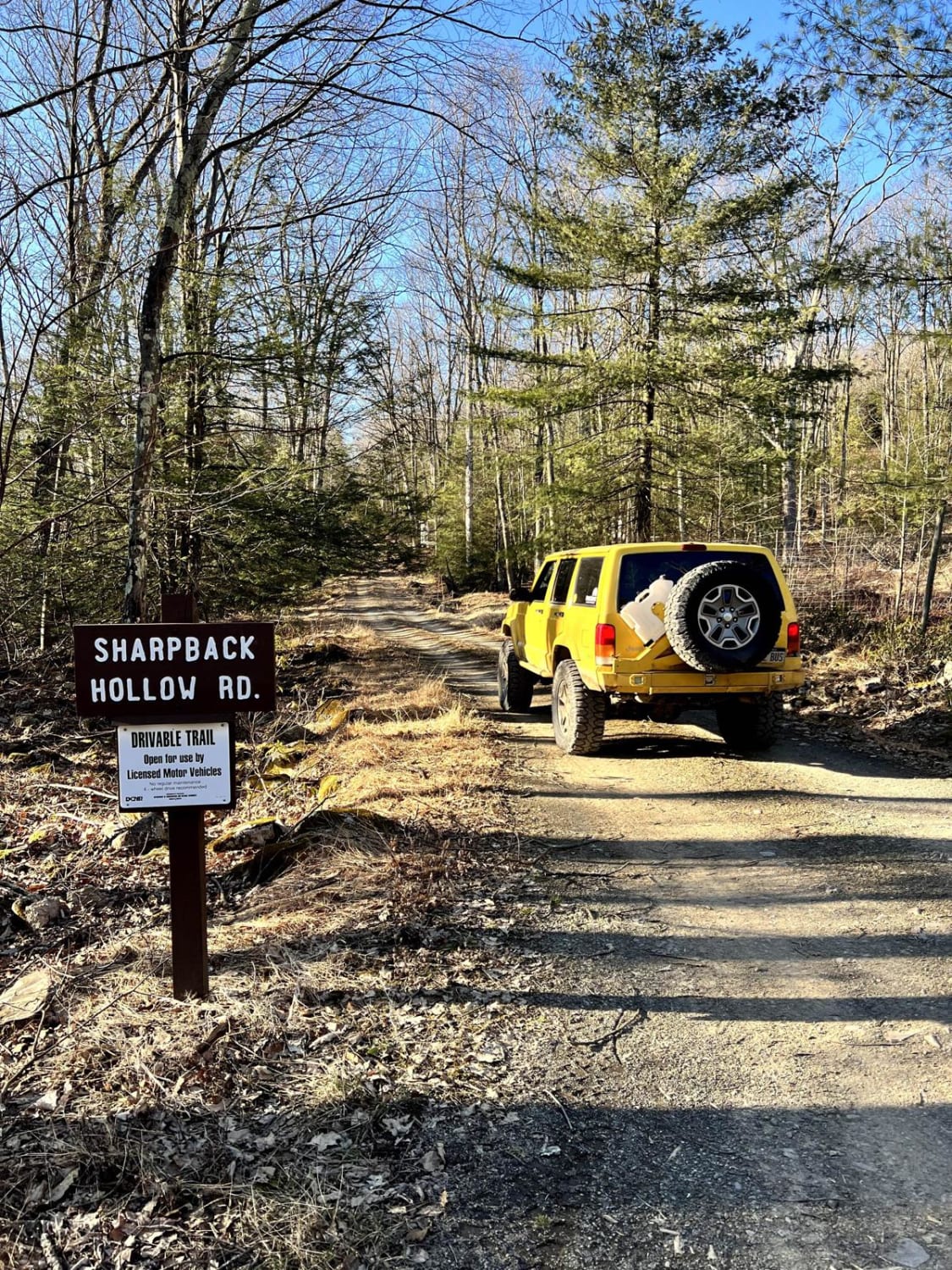 8
Trail Overview
This trail has it all: Mud, water, ruts, rocks, climbs & views. To run this route as a climb (how this description is written), start at Stony Run Road. The Mountain Laurel is very tight in many sections, and the one badge of honor you're guaranteed from this trail is Pennsylvania Pinstriping--you've been warned! The trail starts out relatively flat, but quickly turns muddy, with some deep small puddles. Before long, the ruts deepen and you'll end up at a very muddy section with even deeper ruts. Beyond this section, the elevation begins to increase and you'll enjoy some rocky climbs. Around 1800 feet in elevation, you'll be able to see some beautiful views of the valley to the north. There are several more deep puddles, and the trail ends with a few hundred feet of very dense Mountain Laurel, deep ruts, and water.
Difficulty
Due to the deep ruts and mud, you'll want an aggressive tire at least 33" tall.
History
This trail was formerly named Negro Hollow Trail and may appear under this name on older maps.
Technical Rating