Ore Mine Road
Best Time
Spring, Summer, Fall, Winter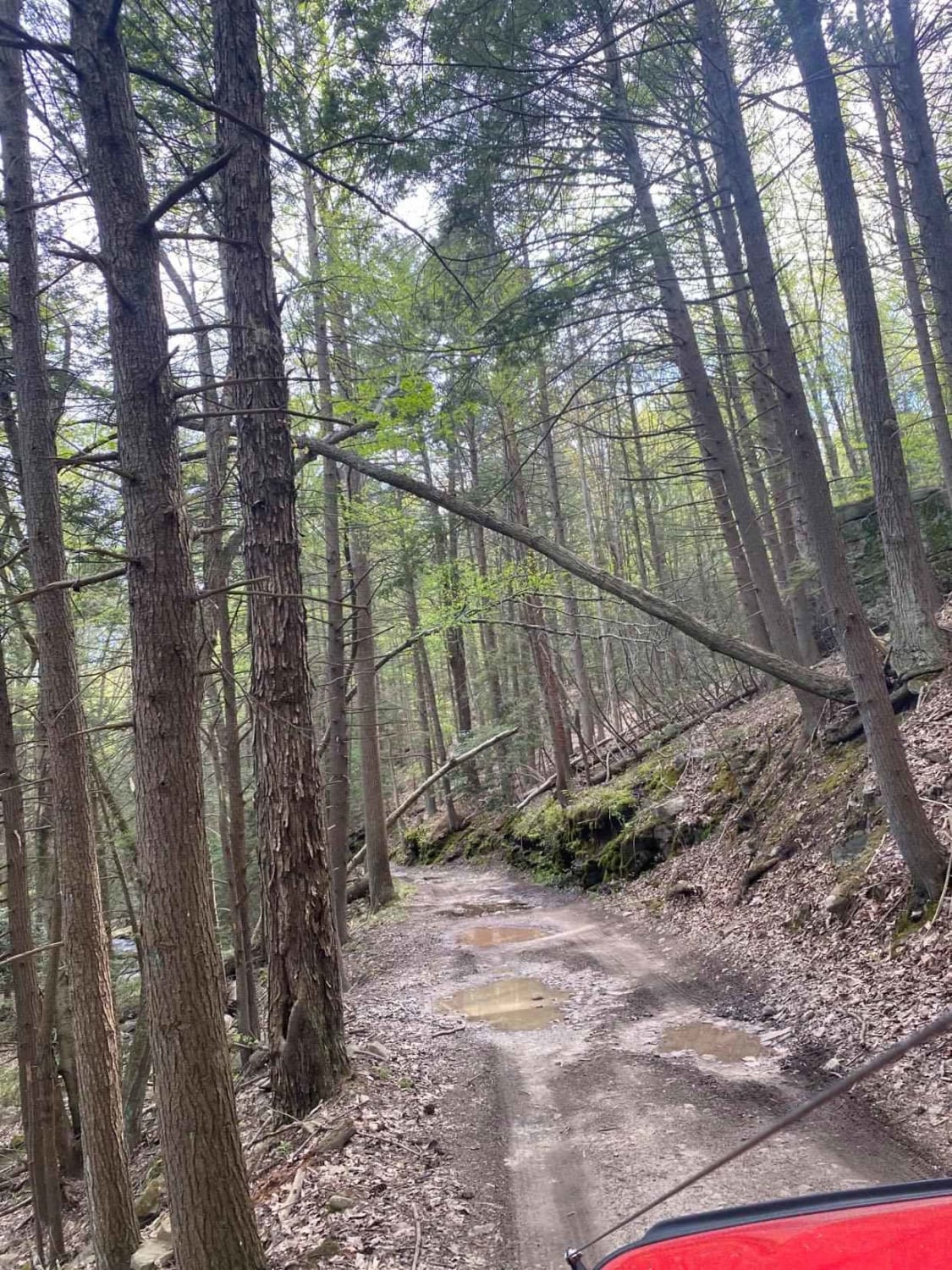 6
Trail Overview
This is a narrow, rocky, and muddy trail on the Montage Tract of Pinchot State Forest. The bottom section of the trail follows along a stream and passes through the tornado scar from the 2017 storm. The trail passes below Montage Ski Resort and a lake before dead-ending at State Forest Boundary. The upper section travels a short distance and ends at the backside to Lake Scranton at State Forest Boundary. Both sections are narrow with the minimum passing room, if any. Neither section will be plowed. Downed trees, rock falls, washouts will be encountered. Please tread lightly and respect private property.
Difficulty
narrow rocky trail with tight sections. stock SUVs will be fine. turn around at boundary on bottom section can be tight and muddy.
History
originally a mine access road for a Iron Ore Mine.
Status Reports
DAVID BARKER
Sep 30, 2023
Matthew Webster
Jul 30, 2023
Muddy/Wet
Rough/Deteriorated