Wolf Creek FSR 3107
Best Time
Spring, Summer, Fall, Winter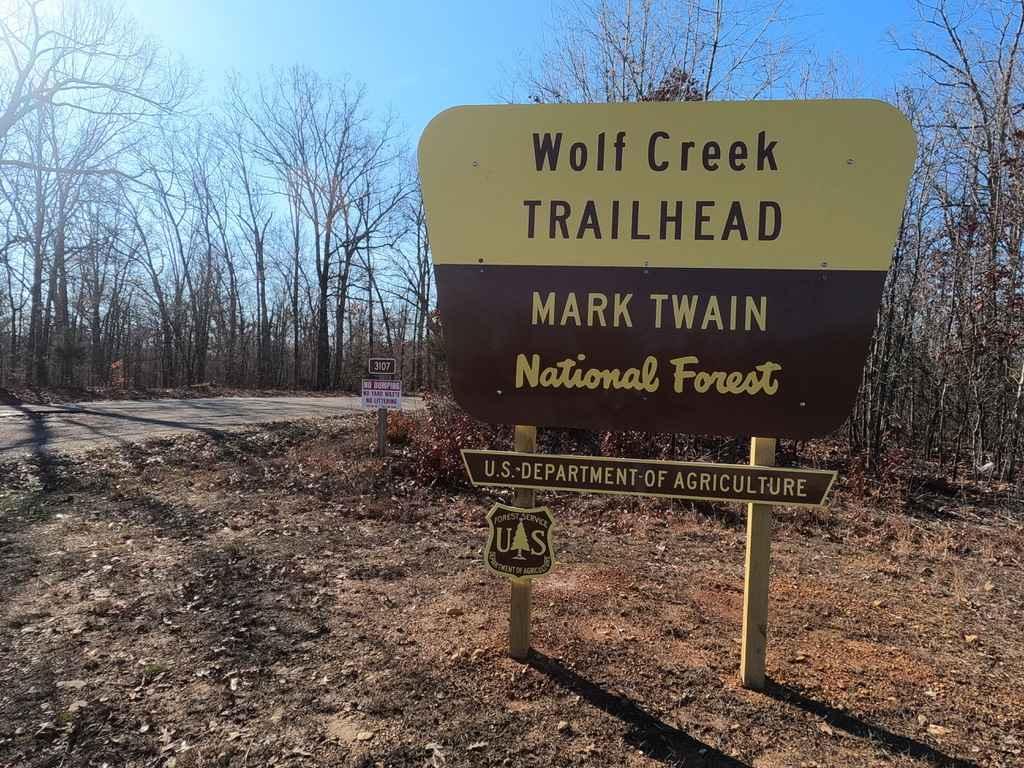 10
Trail Overview
Wolf Creek FSR 3107 is a well-maintained scenic gravel forestry road that tracks through the Poplar Bluff sector of Mark Twain National Forest. It features a very scenic route with access to hiking trails throughout. The road is very easygoing, featuring one mild-grade hill with a small low-water bridge at the bottom. There are a few spots showing natural rock poking out at the road surface. It also has two parking areas that are perfect to stop at for a break, picnic, or to get a fresh dose of nature.
Difficulty
The road is well-maintained and easy. The gravel could become mounded and washboarded, but as this is one of the easiest accessible Forest Service Roads in the area I imagine the USDA Forestry Service keeps up with this one very well. The low water bridge during heavy rain could see a flow of up to six inches, this is the biggest obstacle the trail has to offer.
History
This trail was constructed with the partnership of Missouri DNR, Poplar Bluff Trails Coalition, Friends of Wolf Creek, City of Poplar Bluff Parks and Recreation, SemoGeo, and USDA Forest Service.
Technical Rating