Reynolds - CR 468
Best Time
Spring, Summer, Fall, Winter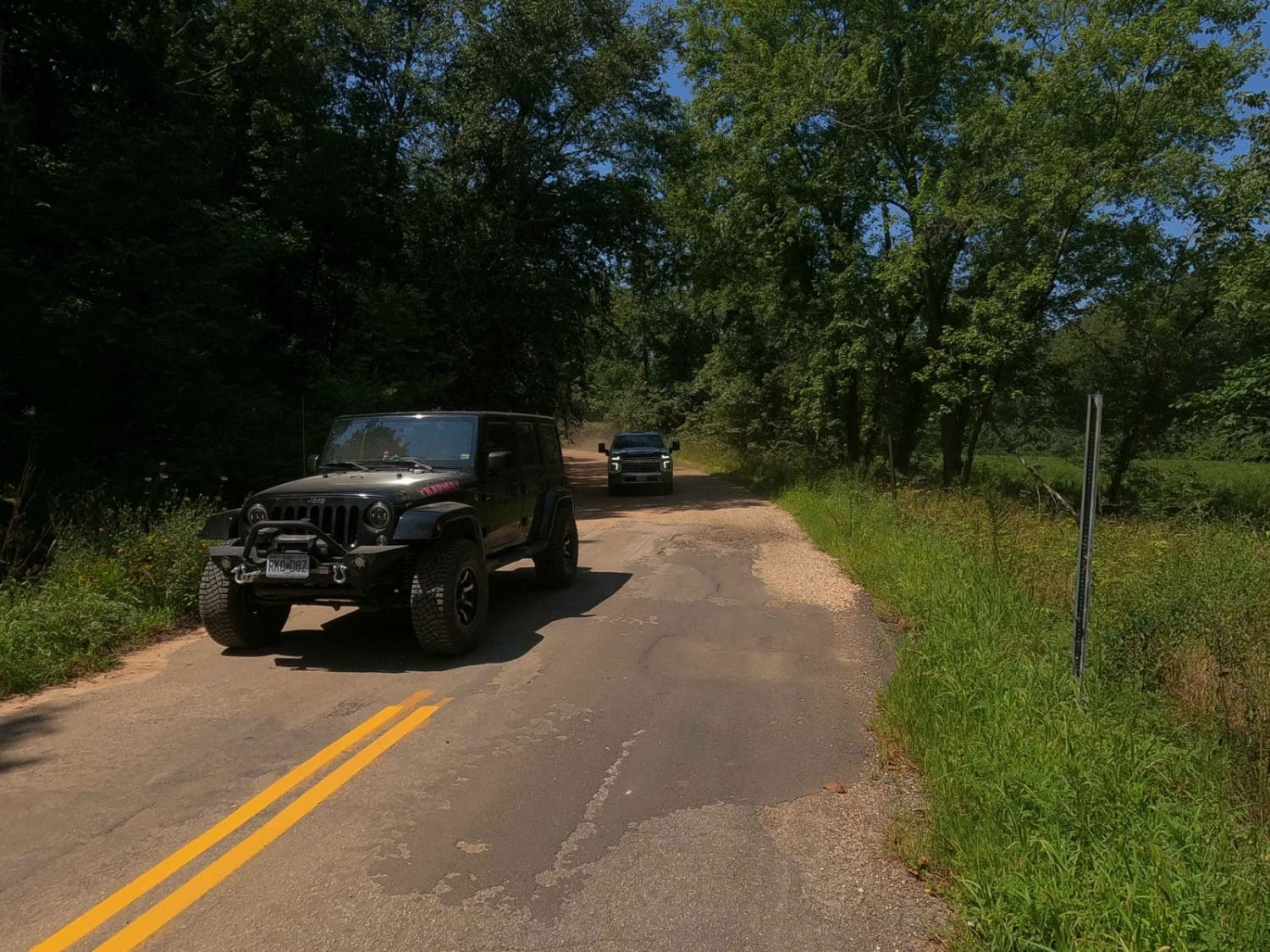 17
Trail Overview
The Reynolds County Road 468, what could be known as the Lower or South Black River Bottoms Access Road, is a gravel-based county road that makes its way through the US Army Corps of Engineers Land on the east side of Black River. It features scenic views of the hilly river landscape of the area it rests on, and access to several of the hollows, springs, and Corps trails in the area. It best provides either the intro you need to get your day up and running, the route that connects offroading to kayaking adventures or your campsite, or lastly, the relaxing road that helps you drift back towards running the blacktop home at the end of your adventure. The road's terrain is mostly coarse river gravel mixed with repaired and mended sections of gravel chat but features natural rock sticking out at the surface, occasional dirt patches, moderately graded hills, and a flat road that parallels the river bottoms.
Difficulty
The Reynolds County Road 468, features minimal challenge, but has the typical gravel road complications of mounding, potholes, and lots of washboarding, but also features natural rock sticking out at the surface, sections of the road can form water collection, soft dirt patches, and washes, be alert for these. The road is given a 1/10 base rating, though in between maintenance and in seasons of heavy rain and use, could increase in difficulty. Be cautious of flooding in the area, the low-laying bottom section of this road could be closed if underwater, and shouldn't be used if so.
History
The Clearwater Lake earth embankment dam was designed by the U.S. Army Corps of Engineers to provide water supply, recreation, and flood control to the surrounding local area. Construction on the dam was originally started in 1940 but was not completed until 1948 due to the Second World War. Top 3 historic flood level crests at the Clearwater Lake Dam gauge are, 566.60 ft on 05/20/2002, 566.59 ft on 05/01/2011, and 565.55 ft on 05/01/1957, the normal day level is approximately 490-500 ft.
Status Reports
There are no status reports yet for this trail.