Ward Hills Loop
Best Time
Spring, Summer, Fall, Winter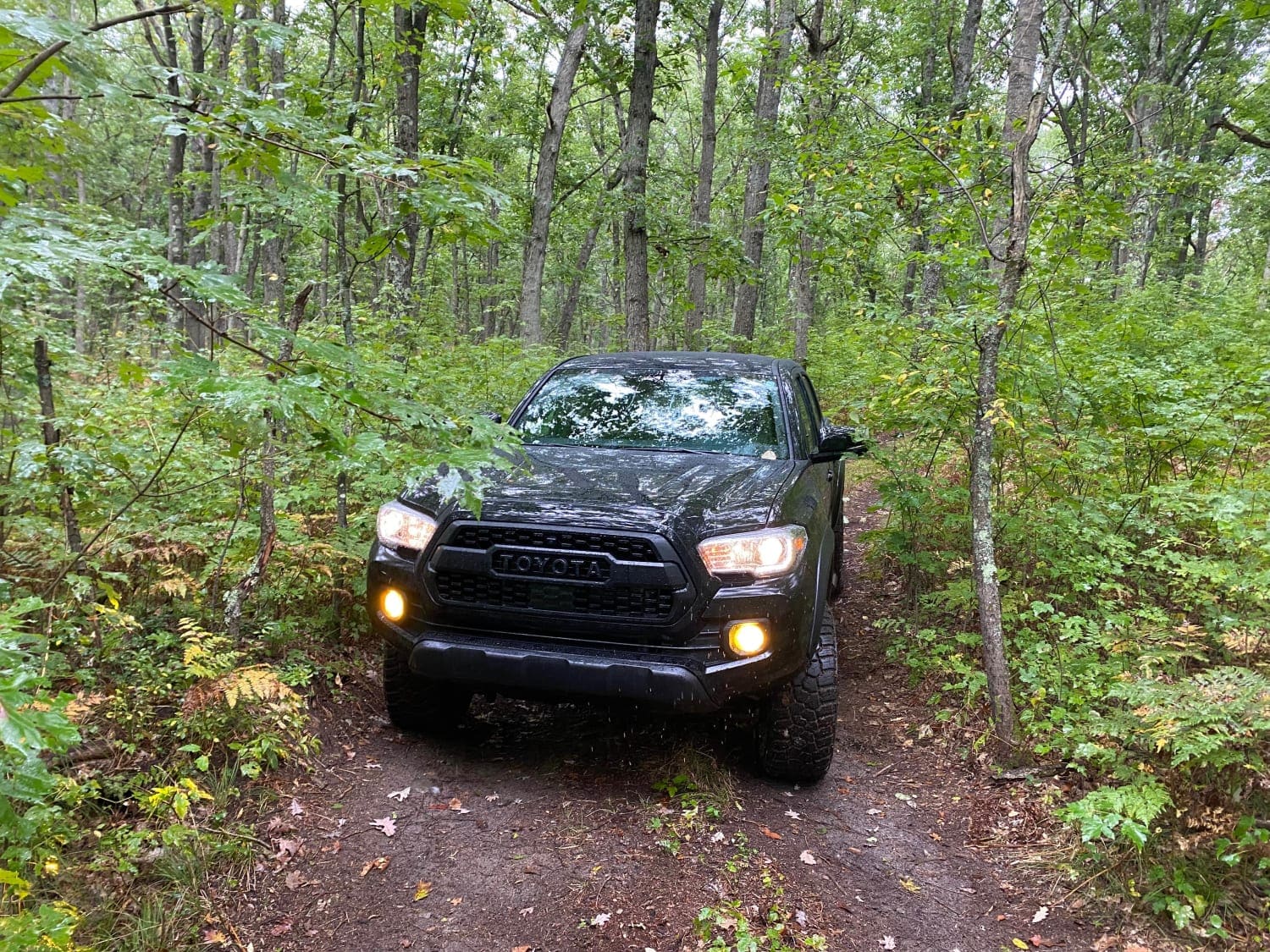 9
Trail Overview
This is all the trails and seasonal roads around Ward Hills. The main road into Ward Hills is accessed off of US10 in a large piece of Manistee National Forest. There are many different trails that spur off the main loop. If you are just doing the main loop you could realistically get it done in under 2 hours. But with stops to check out the views and doing offshoot trails it could be an all-day activity. As the name suggests this is in the area of Ward Hills so there are some cool terrain changes and some deep ravines that you drive along. There is an offshoot that leads you up to the remains of the Ward Hills Lookout Tower. The tower is no longer there but you can see the remains of the structure. This trail is moderately easy. All 4x4 and AWD SUVs with a decent amount of clearance can manage the loop. In some of the offshoots, you can find some off-camber situations that require and more thought-out line. It is always a good idea to walk ahead a bit if you become unsure. Also, the trail becomes very narrow at some points so be prepared for potential pin stripping. The terrain is relatively dirty and sandy some areas have gravel and turn a little rockier. There are many open areas that you can camp in. This is national forest land so make sure you are informed of the regulations. This an area that I have been to many different times and I feel that you will feel like going back too.
Difficulty
Fairly easy no big obstacles just be aware of the speed and pay close attention as there are some tree roots and a few rocks that could pose an issue for some.
History
The range was named by (or in honor of) Captain Eber B. Ward. Ward was a Vermont native who settled in Detroit. He operated a fleet of merchant ships on the Eastern Great Lakes and owned 50,000 acres of virgin pine forested land along the Pere Marquette River, and within a 30 miles radius of Ludington. In the early 1870's he built 2 lumber mills on Pere Marquette Lake (just south of Ludington). He built and operated a fleet of wooden ships that carried freight (and over 50 million board feet of lumber annually) from Ludington, across Lake Michigan, to Wisconsin--most of this lumber was cut from the Ward Hills Range. The lumbering era peaked in this area in 1891. You can still see the remains of the burned-out pine stumps here. Please do not disturb them-they are 120 years old or older.
Technical Rating