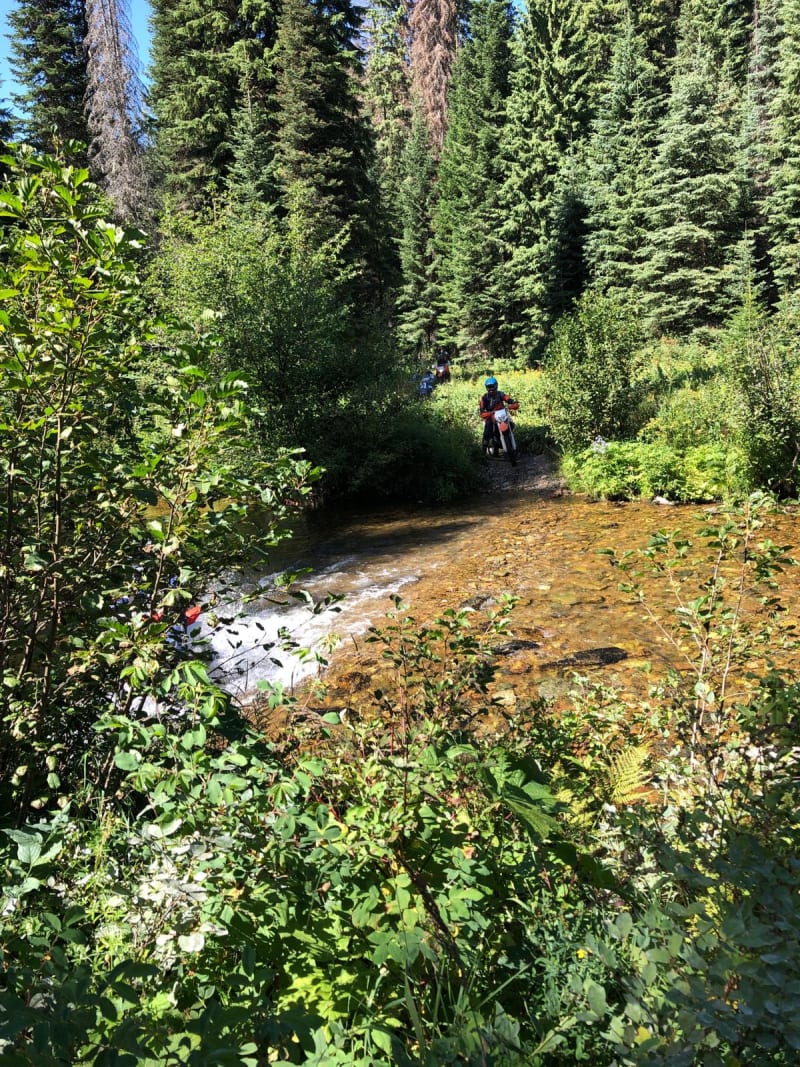 7
Trail Overview
This is one of the most beautiful trails in North Idaho, but not for the faint of heart. It is a remote, single-track trail that traverses a truly roadless area. Trailhead is roughly one hour and fifteen minutes from town. There is a rudimentary parking area with enough space for 5-6 trucks. Bring your riding buddy and whatever tools you may need for a quick trail side repair, as there is no cell service or road access. After dropping down from the ridgeline, the trail follows the river grade with multiple creek and river crossings. As some of these crossings can be fairly wide, it is advised that this trail should be run after late June when water levels have dropped. Knowledge on how to bring a flooded bike back to life can also be helpful just in case you have a group member who takes an unintentional swim. Th trail is rocky and rooted, and some areas have been slightly washed out. There are multiple areas of steep exposure which may be intimidating for inexperienced riders. This trail is an out and back, but may be linked with other loops for longer trail options.
Difficulty
There are multiple river and creek crossings, and several areas of steep exposure while riding on loose shale.
Get the App
Find Off-Road Trails
Unlock more information on Independence Creek.