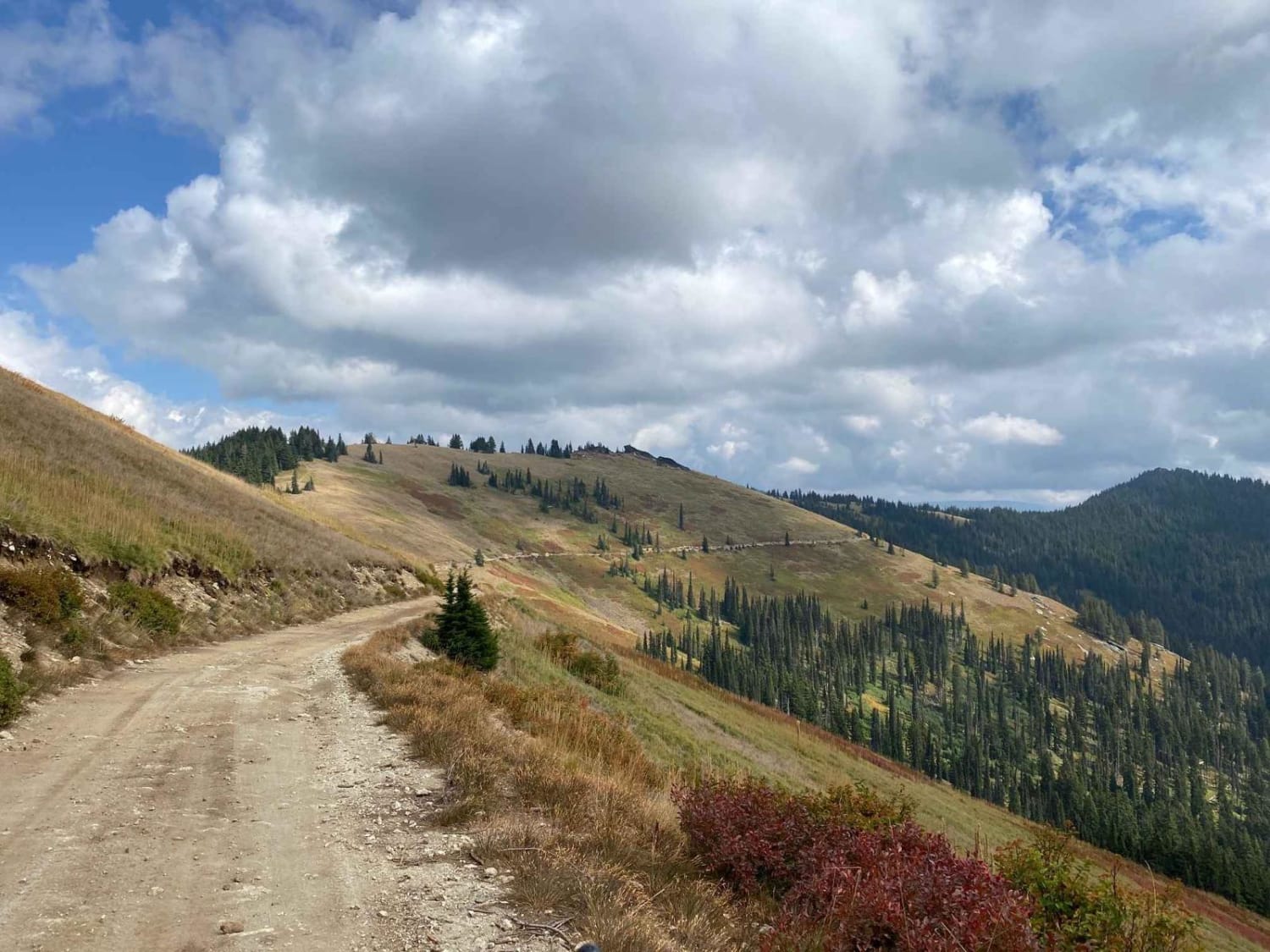 7
Trail Overview
This trail takes you across a beautiful section of Forest Service Road 301 AKA Fishhook-Gold Center Road through the beautiful rocky peaks and high alpine meadows of Freezeout. This is a long, fairly primitive, and narrow section of natural dirt and rock road that can be very slow going and extremely rough and rocky, however, you'll want to take it slow through this country anyway to take in the natural beauty of this special part of North Idaho's St. Joe National Forest. Most of the area is a National Forest, however, you will cross through the BLM "Grandmother Mountain Wilderness Study Area" on the east end of the ridge. This is a popular area for off-road traffic as well as hunting in the early fall so be prepared to see other vehicles and camps along the way, there are turnouts but much of the trail is not much wider than a full-size vehicle width. The views along this route are stunning, in the early summer months, the large alpine meadows are full of blooming beargrass which is a sight worth seeing.
Difficulty
This road can be very rocky and rough in places. Take it slow and pay attention, watch for oncoming traffic.
History
This trail is on the edge of the Historic Marble Creek area, there is an interpretive sign along the route that shows a map of where you can find sites of old logging camps, Steam Donkeys, and more.
Status Reports
Clint Anderson
Jul 01, 2023