Antelope Bay Loop and Lucas Point
Best Time
Fall, Summer, Spring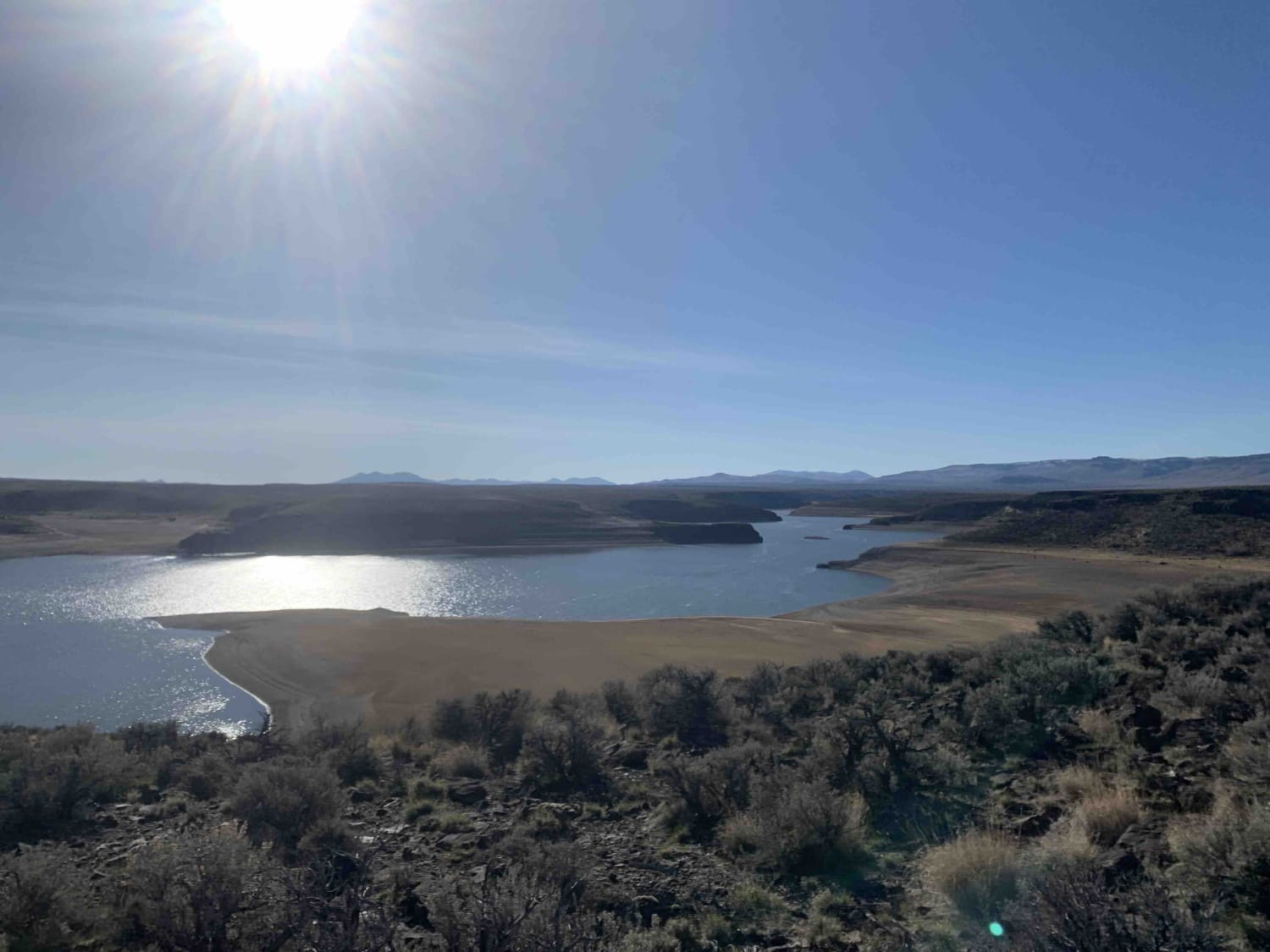 15
Trail Overview
This is the southern section of the Antelope Bay Loop. It's the easier way out into the vista. The rail is dirt and gravel with a few deeper ruts from muddy traffic and cows. This is the open range, so close any gates and keep an eye out for an electric fence. This half of the trail has an out and back section that takes you to Lucas Point. The trail to Lucas Point is rocky and will get you most of the way to the point and the water's edge. There are beautiful views of the lake and the surrounding area from here. This southern half of the trail can be connected with the northern half, leading to a stunning overlook. The surface could be very muddy and slick after a storm, and no winter maintenance for snow. There are a few dispersed camping spots around and a bar or two of LTE service on this side of the lake.
Difficulty
Could be impassable when wet or snow-covered. Mostly easy with deep ruts and some sharp rocks in sections.
History
A short drive south of Twin Falls, this large reservoir in Idaho's high desert provides tons of fishing options with boat ramps and long shorelines. BLM manages Lud Drexler Park and campground near the dam. Facilities available depend on access location. Road conditions may deteriorate when saturated. You can help maintain the natural beauty of this unique area by driving on existing roads when they are dry. Winter may offer ice fishing, depending on local conditions.
Status Reports
There are no status reports yet for this trail.