Inyo Mine, Echo Pass
Drive past Eye of the Needle into Inyo Mine on this fun trip.
Best Time
Fall/Winter/Spring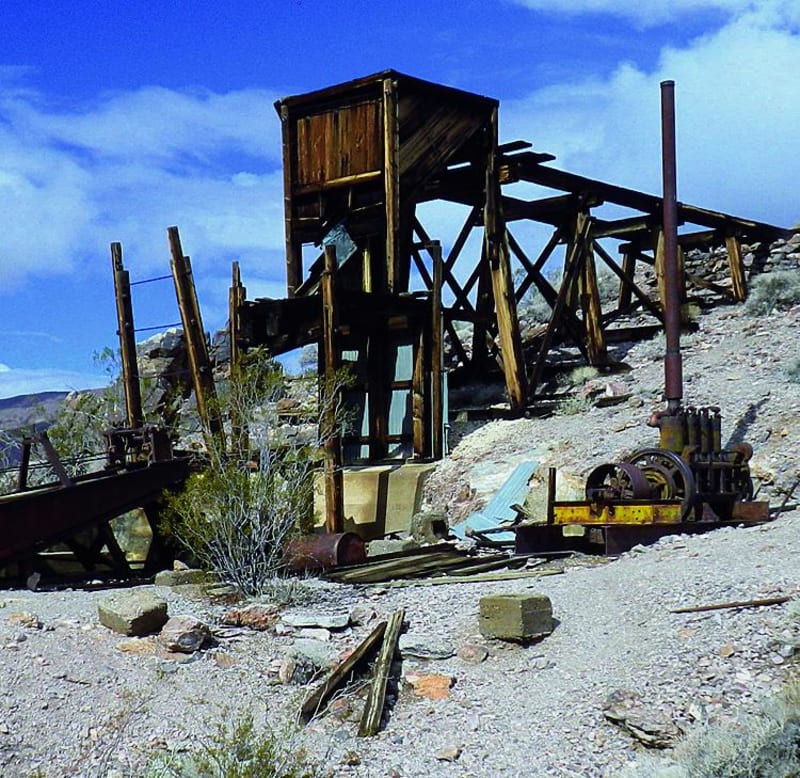 12
Trail Overview
Difficulty
Difficult: Easy to Inyo Mine. A little rocky in spots but stock 4x4 SUVs will have no problem to this point. The second part is easy to moderate with a few more rocks and steep places; however, there's one tight passage with steep rock ledges. An experienced driver in a stock vehicle with lockers and high clearance should be able to get through.
History
Inyo Mine is a favorite spot for visitors because it has structures still standing. Gold was discovered here in 1905. Water had to be hauled in from Furnace Creek, so production costs were high. Despite good ore, the mine shut down in 1912. Another attempt was made between 1932 and 1938 when a 25-ton crushing mill was built. In 1907, the town included a boarding house, blacksmith shop and company store. Lack of water doomed the mine.
Technical Rating