Canyon Sin Nombre
Best Time
Fall, Winter, Spring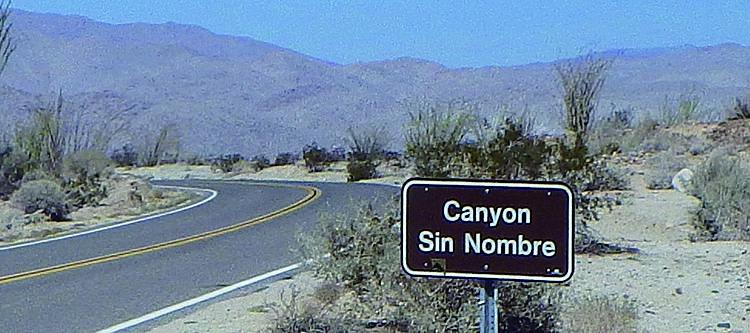 6
Trail Overview
Street-legal vehicles only on this winding route through Canyon Sin Nombre, a great spot for unique geologic features. Follow the sandy washes on to the Butterfield Stage Route. Near the end of the route you will pass a shaded watering hole that is also a popular camping spot.
Difficulty
Easy: You'll want 4-wheel drive for the soft sand and skid plates to get through Canyon Sin Nombre. The wide, obscure washes make route-finding very challenging. GPS is recommended.
History
We found two explanations for the curious 'Hollywood & Vine'street sign at Waypoint 05. One explanation claims a jokester painted over a county mileage sign of a bygone era. Another attributes the act to Army tank crews who trained here during World War II. Purportedly, Anza Borrego Park rangers maintain the sign. To learn more, we recommend the book 'The Anza-Borrego Desert Region' by Lowell & Dianna Lindsay.
Technical Rating