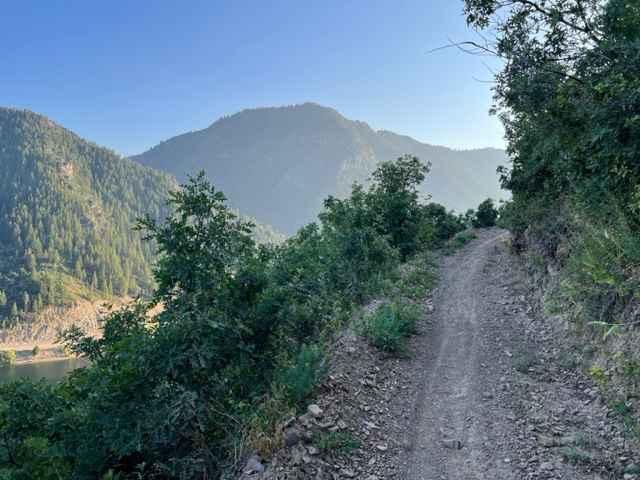 16
Trail Overview
Skyline South trail traverses the mountain range between North Ogden Canyon Road and Route 158 at Pineview Reservoir. Parking is available at both ends-Windsurfer Beach at the south and North Ogden Divide at the north. Starting from the south, the trail crosses Route 158 and climbs the side of the mountain to the top of the ridge. The trail starts out wide in short trees/brush and narrows as you climb. The trail becomes a true single-track part way up, with large cliffs on the downward side. The plants tend to grow over into the trail the higher up you go, and there are several forest sections. There are 2 wide switchbacks with plenty of room to make a multi-point turn. The trail is mostly packed dirt with a few baseball-sized embedded rock gardens and one section of parallel roots, arranged like stairs. The north side of the range has a few tricky root and rock sections, which are combined with wide switchbacks. The rocks here are larger and buried in the ground. Warning: most turns on this trail are blind with cliffs on the outside of the turn. Don't take blind turns at speed-head-on collisions are possible and the consequences are severe!
Difficulty
This is a narrow single-track trail with severe drop-offs along the sides in some areas. Rocks and roots on the north end of the trail can be difficult.
Status Reports
There are no status reports yet for this trail.