Slide Lake, Wurtz Ditch
A bumpy ride up to beautiful Slide Lake with views of Homestake Peak.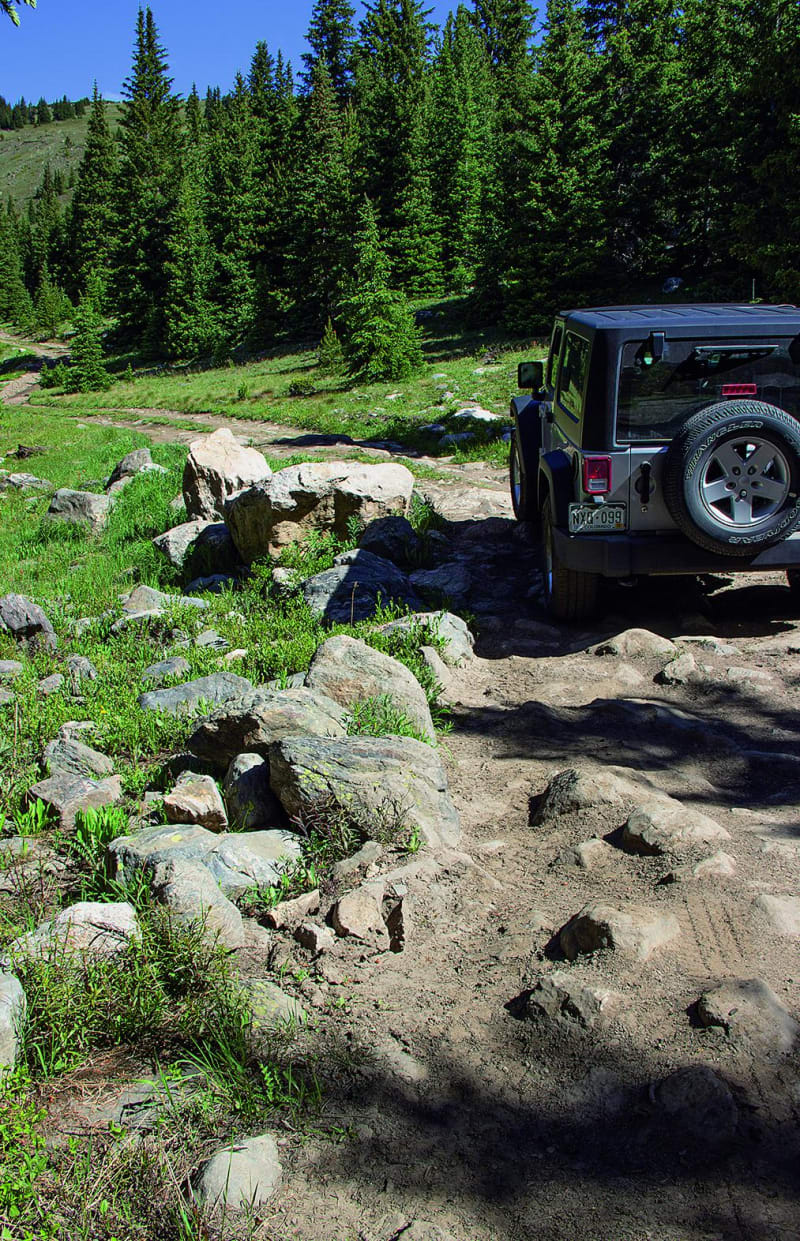 5
Trail Overview
Get ready for a bumpy ride up to Slide Lake, a beautiful alpine lake surrounded by mountains, including Homestake Peak at 13,215 feet. Wurtz Ditch (or Wurts/Wuritz Ditch) is an optional side-trip, but fairly long and uneventful. FS 145 opens the beginning of July, or whenever the road is dry enough to drive. This area is popular with hikers and bikers so please be respectful.
Difficulty
Moderate. This rating applies to Slide Lake only. Good size embedded rock with several steep sections that will toss you around if you drive too fast. Go slow with careful tire placement. Suitable for high-clearance, aggressive stock 4x4 SUVs. F.S. 705 is very easy.
History
Wurtz Ditch, a diversion dam, collects surface water that flows down the mountainside. The road across the top of the dam seems to be flat, but actually climbs a few hundred feet over its 10.5-mile length when heading north. Because it is smooth and relatively flat, it is a popular mountain bike trail for beginners. Please be alert for mountain bikers and hikers as you go around many blind curves.
Technical Rating