Ballarat to West Side Road
Ballarat to West Side Road
Best Time
Spring, Fall, Winter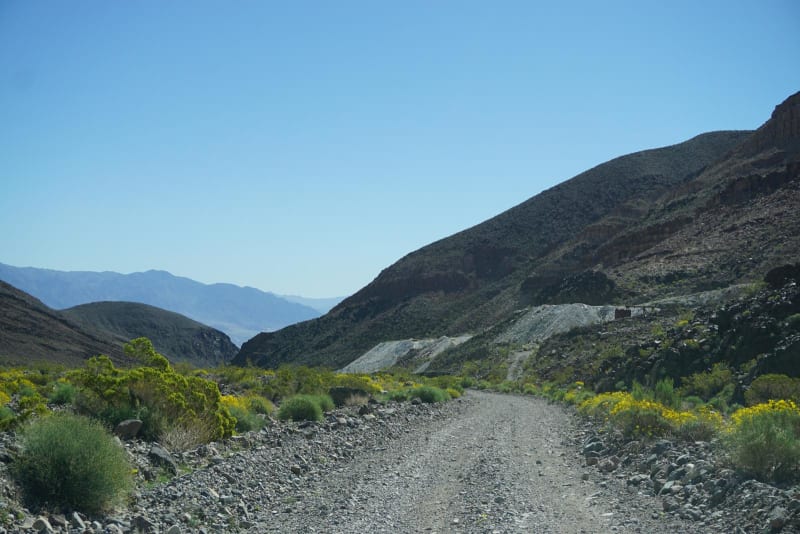 19
Trail Overview
The small town of Ballarat is a good starting point for this route. Heading south from town, the road follows the edge of the alkali flat before turning East into Goler Wash and the Panamint Range. The route winds through tall canyons above with the occasional small stream crossing as the road doubles as a wash for rainfall and nearby springs. At the top of Goler Wash is a turn-off to the well known Barker Ranch, a location where Charles Manson and his "family" famously hid from the law in the 1960s. It's a great location for a lunch while exploring the now ruined buildings. After the turn-off, the route turns to the North East and continues uphill to Mengel Pass (24 miles), the most technical portion of the trail. There are a few rocks to maneuver on the way to the top of the pass before descending to the other side. On the descent, there is a large boulder on the north side of the trail followed by a rock garden. This rock garden changes frequently, so a spotter or pre-walk is a recommended for those that are unfamiliar with the section. High clearance and low range are highly recommended for this portion of the trail. Following the rock garden the trail continues into Butte Valley, an expansive open space with amazing views of Striped Butte on the North side of the valley. There are a number of cabins on the West side of the valley that are available for camping on a first come first served basis and are well marked. Continuing through the valley you'll head through open space on a 2-track road until you reach Warm Springs Canyon. These roads are littered with "sidewall biters" that can puncture even the toughest tire, so keep an eye out as you travel. You'll pass Warm Springs Mine on the South side of the road towards the end of the canyon before it opens up into Death Valley. Once out of the canyon, the road descends to West Side Road along a gradual alluvial fan. There are spectacular views at the top of the wash looking North and South along the valley. The route finishes at the intersection of Warm Springs Canyon Road and West Side Road. Traveling north along West Side Road will take you to Badwater Basin and Furnace Creek. Like much of Death Valley, this trail has no cell coverage with the closest point of contact at Ballarat or Furnace Creek, and temperatures can be deadly in the summer months.
Difficulty
The rock garden at Mengel Pass will need some skill to traverse, and roadside rocks make the route more treacherous.
Get the App
Find Off-Road Trails
Unlock more information on Ballarat to West Side Road.