Devil's Racetrack
Skilled riders. Enjoy beautiful bluffs and rock art, and then climb a long, difficult high-ridge road over Fix-It Pass.
Best Time
Spring/Summer/Fall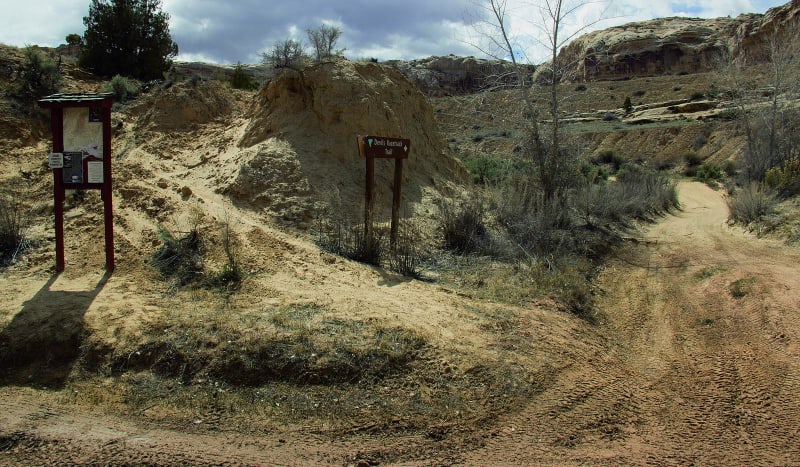 18
Trail Overview
The approach to this challenging loop starts with an easy drive along the culverts under I-70. The route begins easy, as you pass along beautiful bluffs, camping, rock art, Dutchman Arch, and fun spur trails. As you head north, the trail increases in difficulty as you ride along a high ridge. The route returns in a wash, but then becomes more challenging with a traverse over Fix-It Pass.
Difficulty
Difficult. Large ledges and rocks on steep, narrow slopes. More difficult for Jeeps than ATVs or UTVs. Wider vehicles beware. Skilled drivers and riders only. Don't go alone.