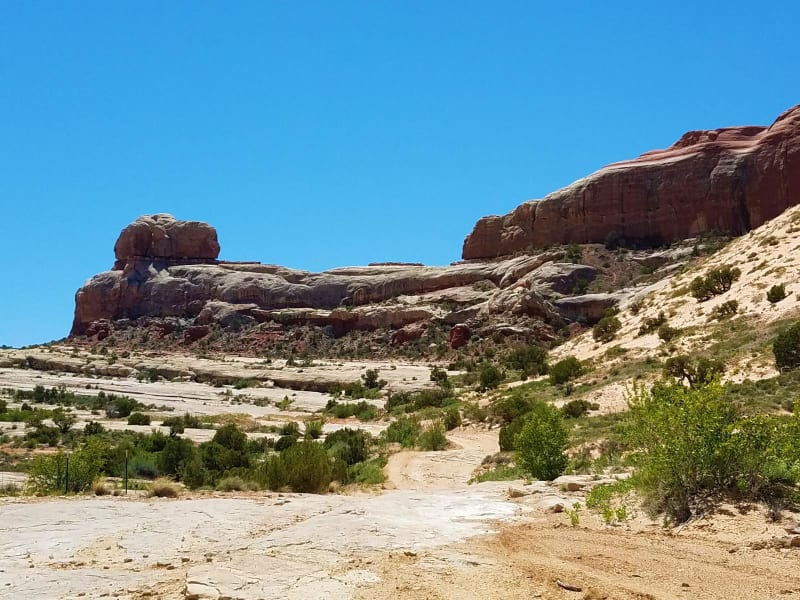 14
Trail Overview
Enjoy a variety of terrain on this scenic intermediate trail. Visit Courthouse Pasture and take in views of the red Entrada rocks and La Sal's snowy peaks. Once off the highway, off-roaders can expect bumpy roads, rocky sections, slickrock, sidehills, sandy washes and some small shelves. Bring your camera because the views are worth the trip!
Get the App
Find Off-Road Trails
Unlock more information on Buttes and Towers.