Bartlett Overlook
This portion of the Easter Jeep Safari's long 3D Trail is well-marked, with a beautiful ascent to a nice view of Hidden Canyon.
Best Time
Spring/Summer/Fall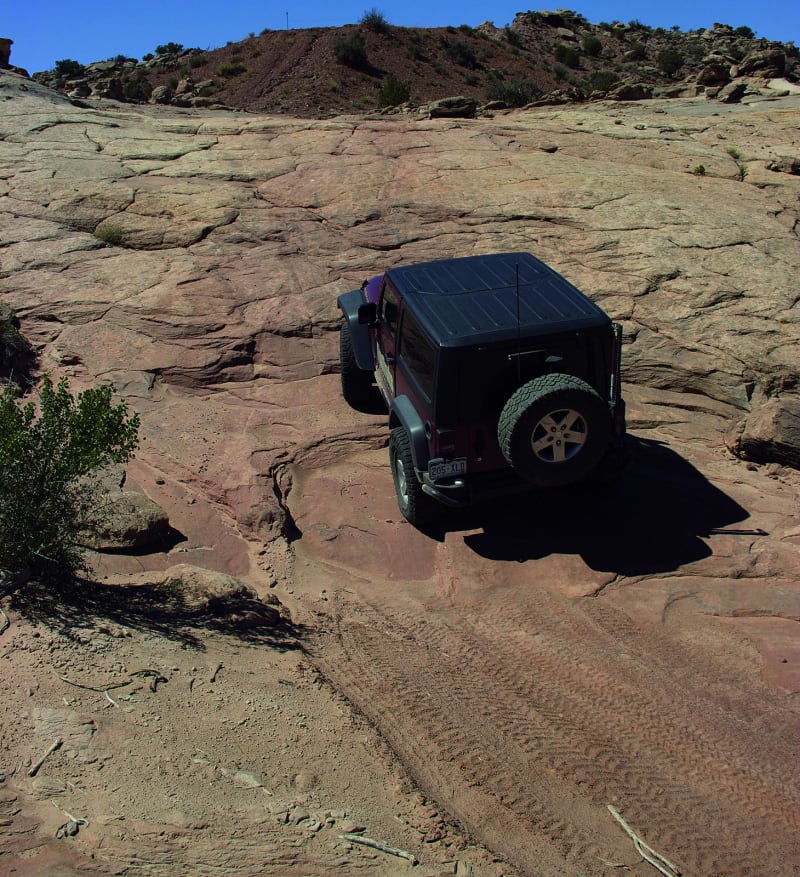 7
Trail Overview
Super fun trail for ATVs and UTVs. You'll love this breathtaking trek to an overlook of the very colorful Hidden Canyon. If you start at the north end of this trail, you'll ride the route as it appears in the Easter Jeep Safari's long 3D Trail. You can avoid the trickiest sections by running the trail in reverse.
Difficulty
Difficult. There are no major obstacles, but trail is very steep and narrow for short distance. Parts of route are still confusing even with good markers.
Technical Rating