Park Creek/Salt Creek Loop
Park Creek/Salt Creek Loop
Best Time
Spring Summer Fall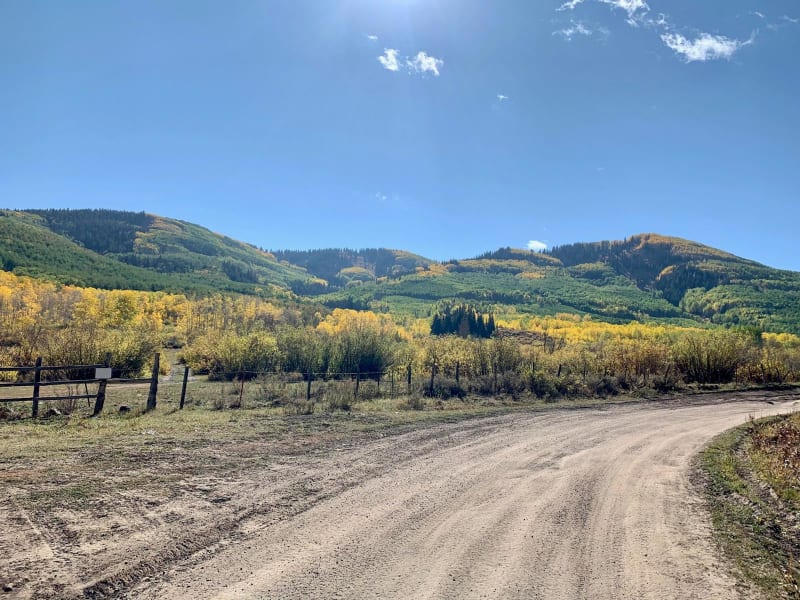 21
Trail Overview
This loop offers an easy to moderate mix of terrain with great vistas, aspen groves, moderate stream crossings, and wildlife. A Colorado state park pass will be needed to enter Vega State Park which gives you access to a parking lot for OHVs at the south end. From here, you head up the backside of Grand Mesa, the largest flat-top mountain in the world. This area is home to abundant amounts of wildlife and wildflowers. The mountain was formed by volcanic activity. The volcanic rocks here can be sharp and plentiful at times, so good tires and flat repair kits are recommended. The trails are marked with wood signs and can be easy to miss at times. After about 9 miles on the 4x4 road up the valley, you come to Park trail on your right. The trail turns to 50" track about one hundred yards in, and there is a bridge or stream crossing. In season, the water can be 24" deep and the bridge is a safer passage. From the stream, you will climb for several miles up the Mesa, which turns into the loop to head back down through Salt Creek trail. Up on top of the Mesa, there are plenty of lakes to fish and side trails to explore. The trail on top veers through pine groves with small creeks and wide-open fields. Eventually, this turns into a long 50" track descent through aspen groves with one more bridge crossing before returning to the 4x4 road.
Difficulty
75% of this trail is easy. The 4x4 road to the first 50" track section is very rough and rocky. Once on top, the pine groves with creeks can offer some difficulty when muddy. The descent through aspen groves requires good braking and clutch control.
Get the App
Find Off-Road Trails
Unlock more information on Park Creek/Salt Creek Loop.