Meet the onX Draw Odds Calculator
April 3, 2019 | Products
Applying for hunting tags or permits? The onX Draw Odds Calculator helps you understand the odds.
Most hunters are well-used to watching the calendar, applying for tags and permits before the deadline. We carefully plot where we want to hunt (Hunt Central is your go-to for state regulations, seasons and more), consider where our buddies are going, and then get into the science of bonus points, preference points and even lottery-style draw systems.
It can get complicated quickly.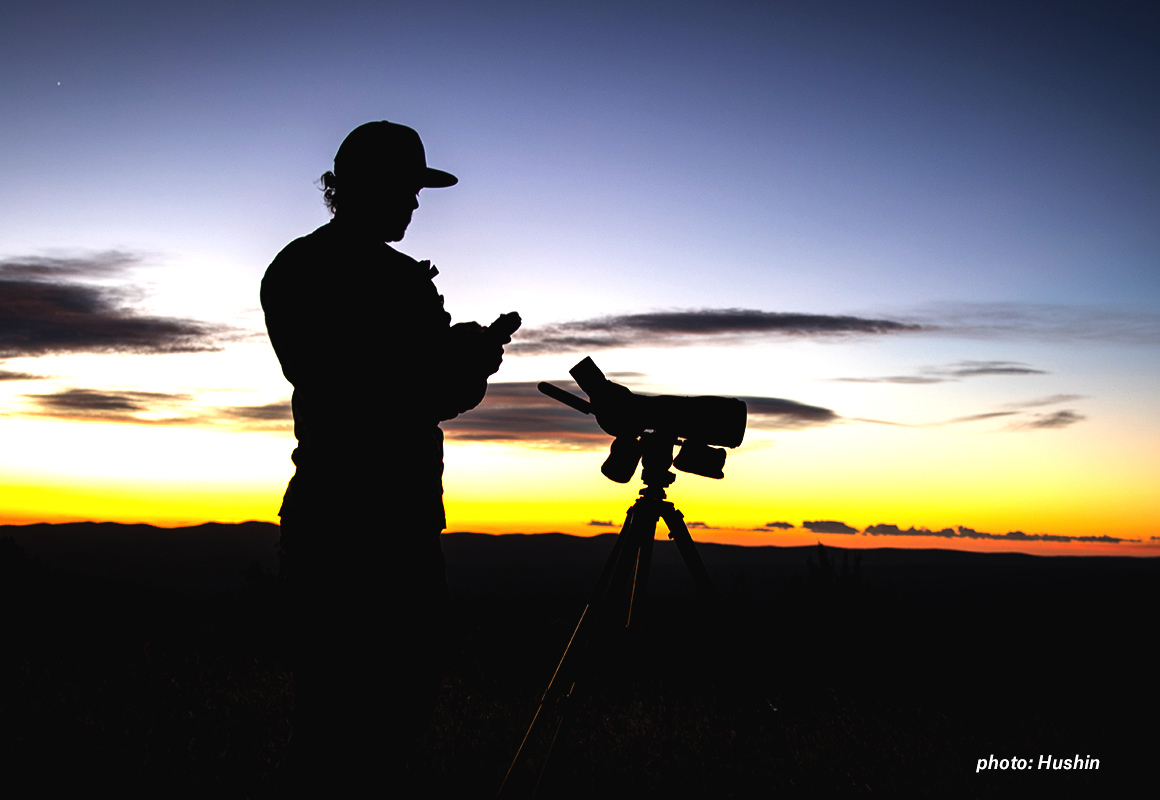 Across the country, the allocation of big game tags is planned based off the number of animals that can be harvested without harming a productive animal population. State agencies, wildlife biologists and even conservation organizations watch trends carefully in order to responsibly manage populations.

In some locations tags are available over-the-counter, meaning the demand of hunters is equitable or less compared to the animal populations. It's as simple as walking into a sporting goods store, presenting your past years' license or hunters' education certificate and purchasing a tag. At some point the tags may sell out, but there is no application process.
Most hunters, however, will find themselves applying for particular tags or permits in specific areas well before the season. Especially for hunters planning to travel outside their state of residence, the application is simply a part of the hunting process.
So once you're ready to apply for your tags or permits, how do you know if you stand a chance against the who-knows-how-many other hunters who just applied for the very same thing?
Enter the onX Draw Odds Calculator.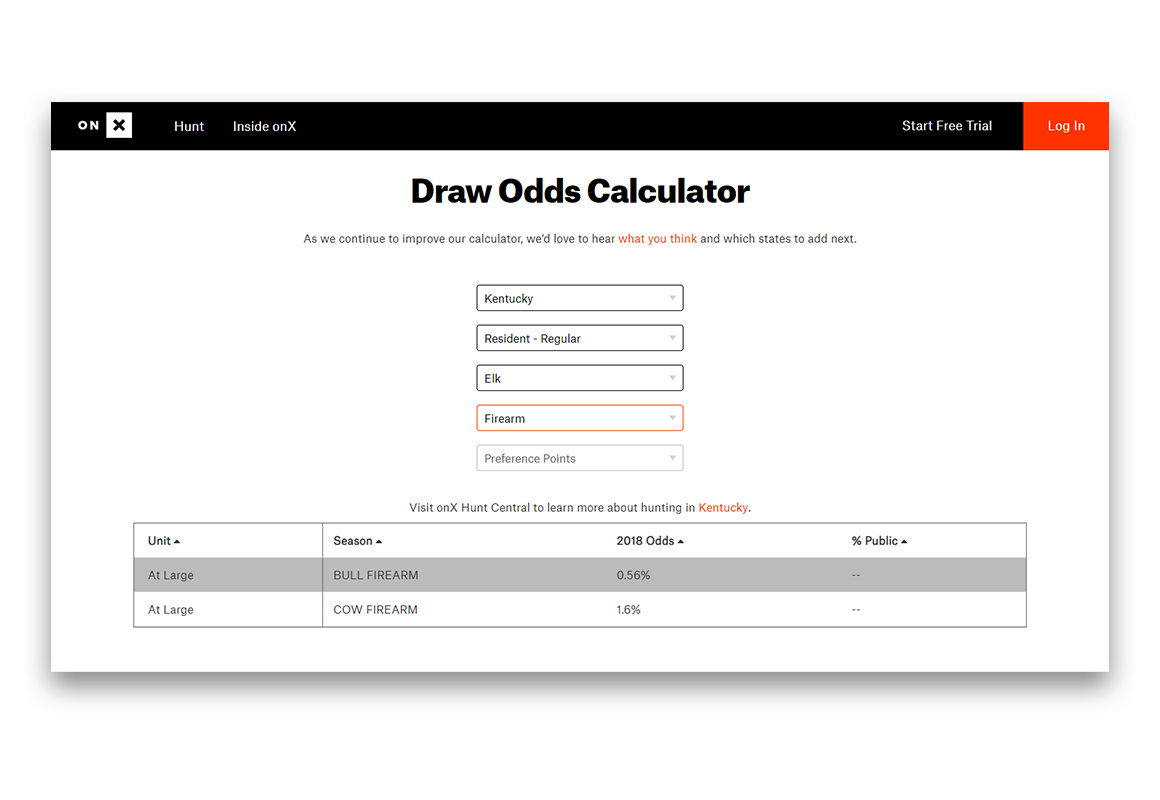 Our newest free feature allows hunters to gauge their odds by weighting the following:

State (where you will be applying)
Residency
Species
Weapon
Preference points
Enter in the data and let us do the math; the onX Draw Odds Calculator will give you a calculated percentage of your odds to actually draw the tag.
And what happens when you actually draw? Start planning (onX Web Map lets you e-scout from the comfort of your computer), plotting and getting excited for the season. It's going to be here before you know it.
The #1 GPS Hunting App
Private and Public Land Layers, Hunting Information Layers, Trails & Rec Layers and More—Explore Now.
View Maps
Get the App
Get the App